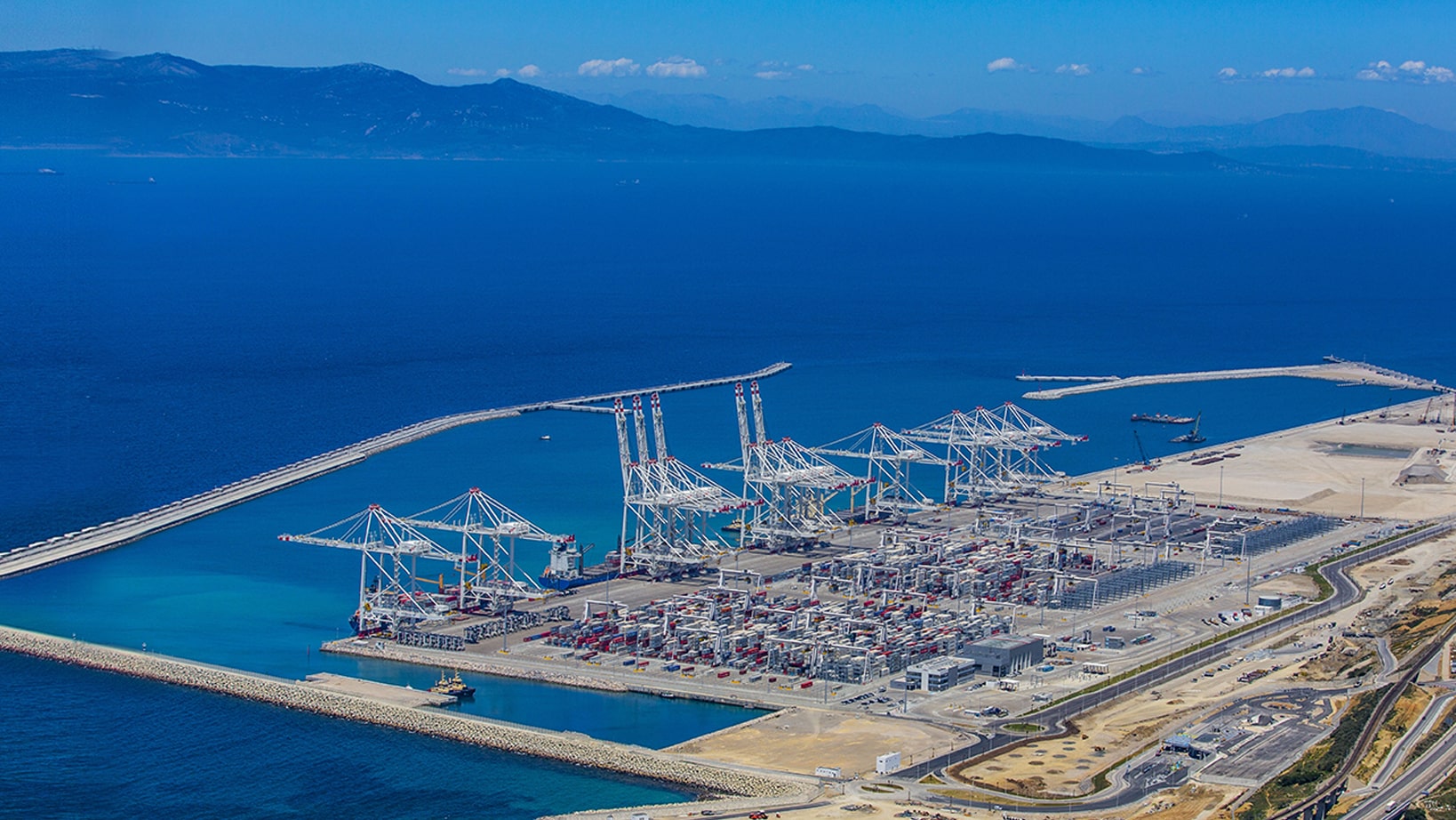 APM Terminals celebrated the arrival of two Ship- to-Shore double cranes at Tanger Med Port Complex. These will be commissioned as part of the terminal's third development phase, aimed at improving operational efficiency and reducing the facility's carbon footprint. The two cranes are part of a total of 8 cranes representing a major investment of 117 million euros.
With a range of 82 meters, these double STS cranes can manage cargo ships up to 26 containers wide (up to 24,000 TEU in terms of container capacity). This acquisition should significantly increase the capacity and efficiency of the terminal's operations, enabling better service and improving productivity.
The new STS cranes join a list of other initiatives that contribute to decarbonization goals. These include the addition of 23 hybrid shuttles to the fleet, the automatic mooring system that stabilizes ships at berth, and the shore power initiative launched jointly with Tanger Med Port Authority. In fact, shore power allows ships equipped with a hybrid mode to connect to the power supply while they are docked.
With the expansion project underway and the investments launched, APM Terminals confirms its determination to become one of the most advanced and efficient container terminals in the region. The semi-automated terminal is one of the most technologically advanced container terminals in the world.