You can access Tanger Med Port
From the national road RN16 coming from the city of Tangier
From the Tangier – Tanger Med Port highway (54 km)
AVERAGE ACCESS TIME
AVERAGE ACCESS TIME
Tangier West

54 km —– 30 min

Tetouan

46km  ——  45min

Tangier East

35 km —–  20 min

Rabat

277km —– 2H30min

Fnideq

18 km —–  15min

Casablanca

367km  —– 3h30min
Useful information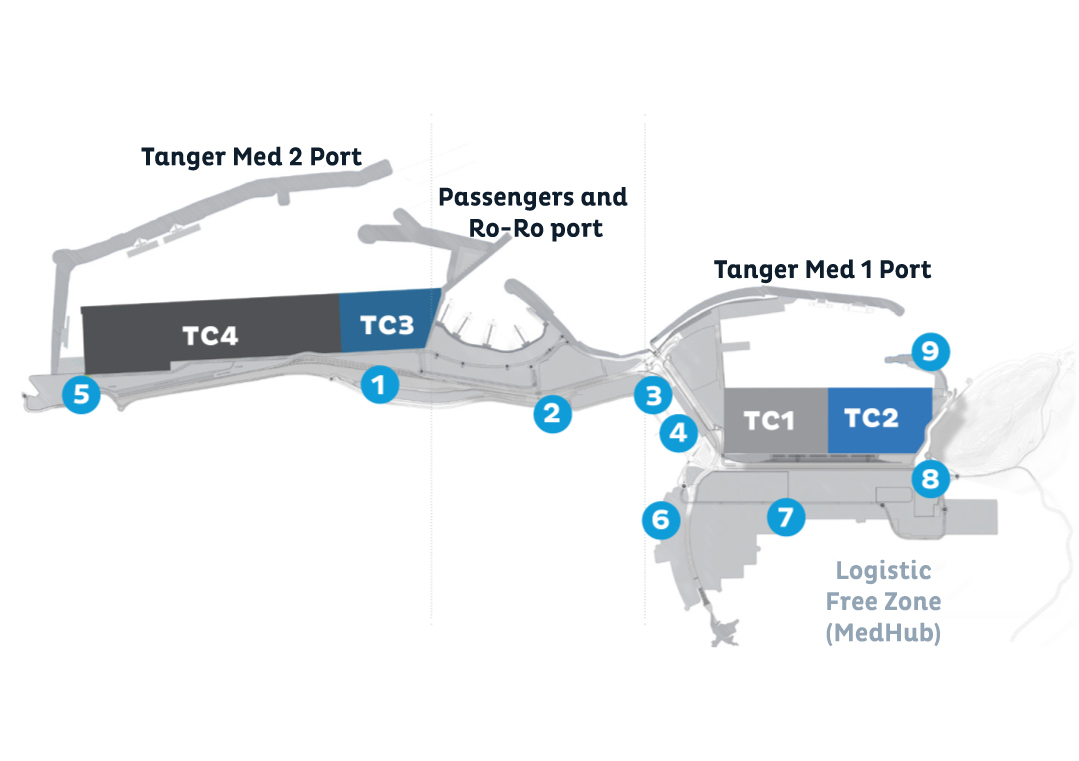 Belvedere: Panoramic View
Tanger Med Port Center: Port Authority offices (Maritime Station)
Tanger Med Port Employees and Clients Access
Free Logistics Zone : MEDHUB
Import Container Control Area
Cargo and passenger access
Containers and trucks
Containers and trucks access Tanger Med Port through the "Export Access". A 4-hectare regulation zone for trucks and export containers completes the system and makes it possible to regulate activity in periods of heavy traffic.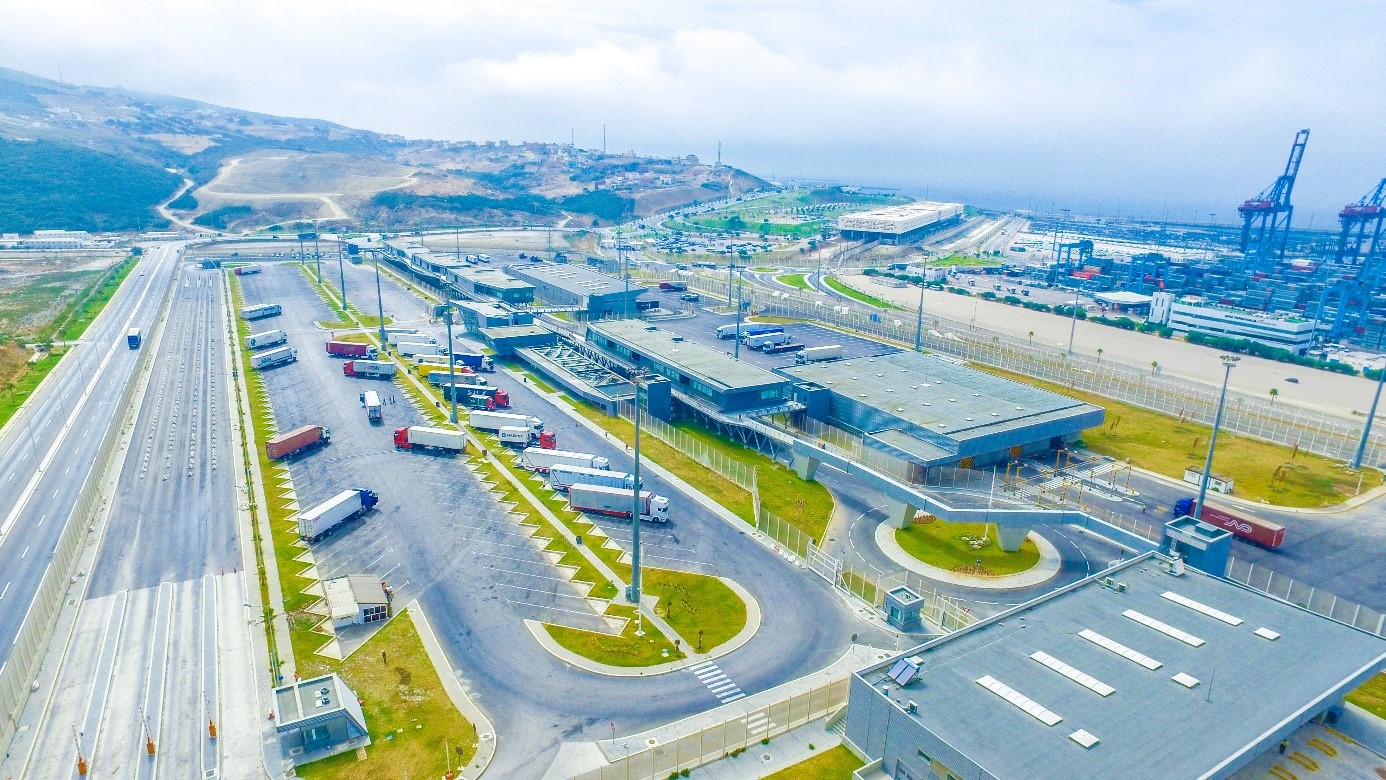 Pedestrian and buses passengers
Pedestrian and buses passengers access the port through Tanger Med Port Center, which provides direct access to the ferry terminal. Police and Customs inspections are carried out in the maritime station. An intra-port shuttle service ensures the transfer of passengers on foot and by buses directly to the boarding zone.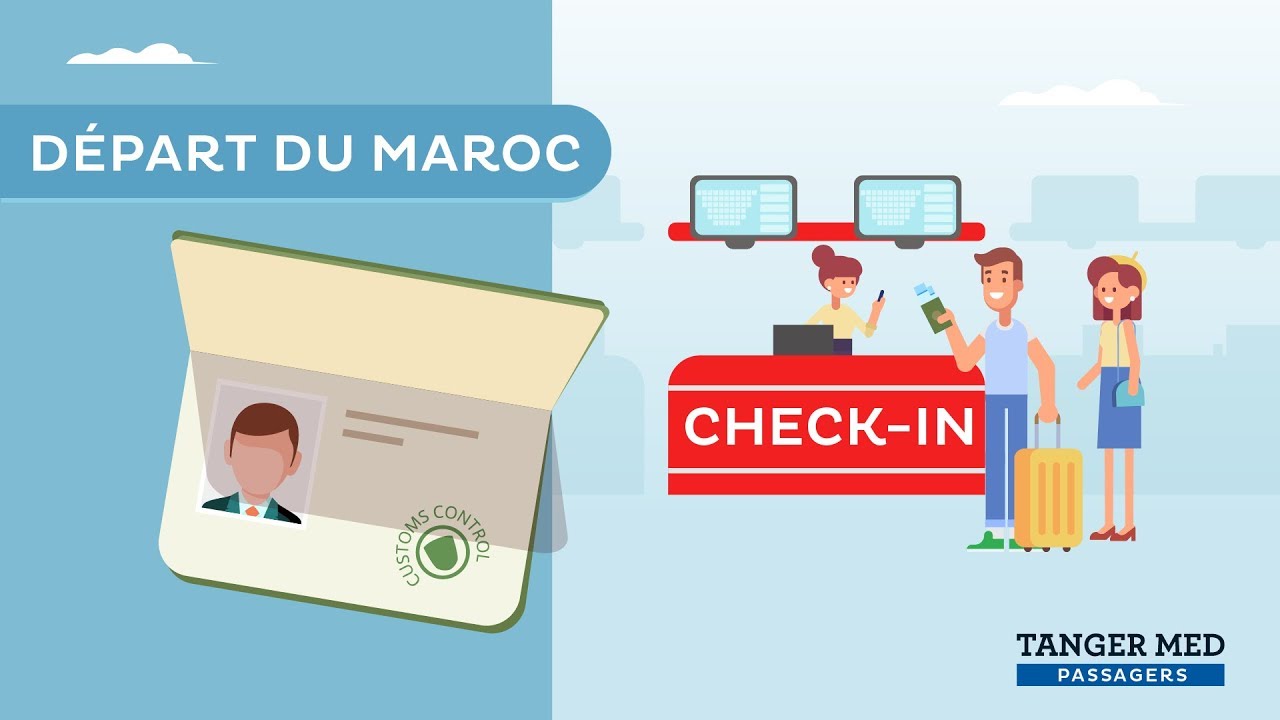 Passengers in vehicles
Passengers in vehicles leaving Morocco access Tanger Med Port through the "Automobile Access". The purchase and confirmation of tickets is possible throughout the vehicle route. The inspection formalities (stamping of passports) are done from the vehicles. Passengers with vehicles leave Tanger Med Port following the "Automobile Access" exit sign.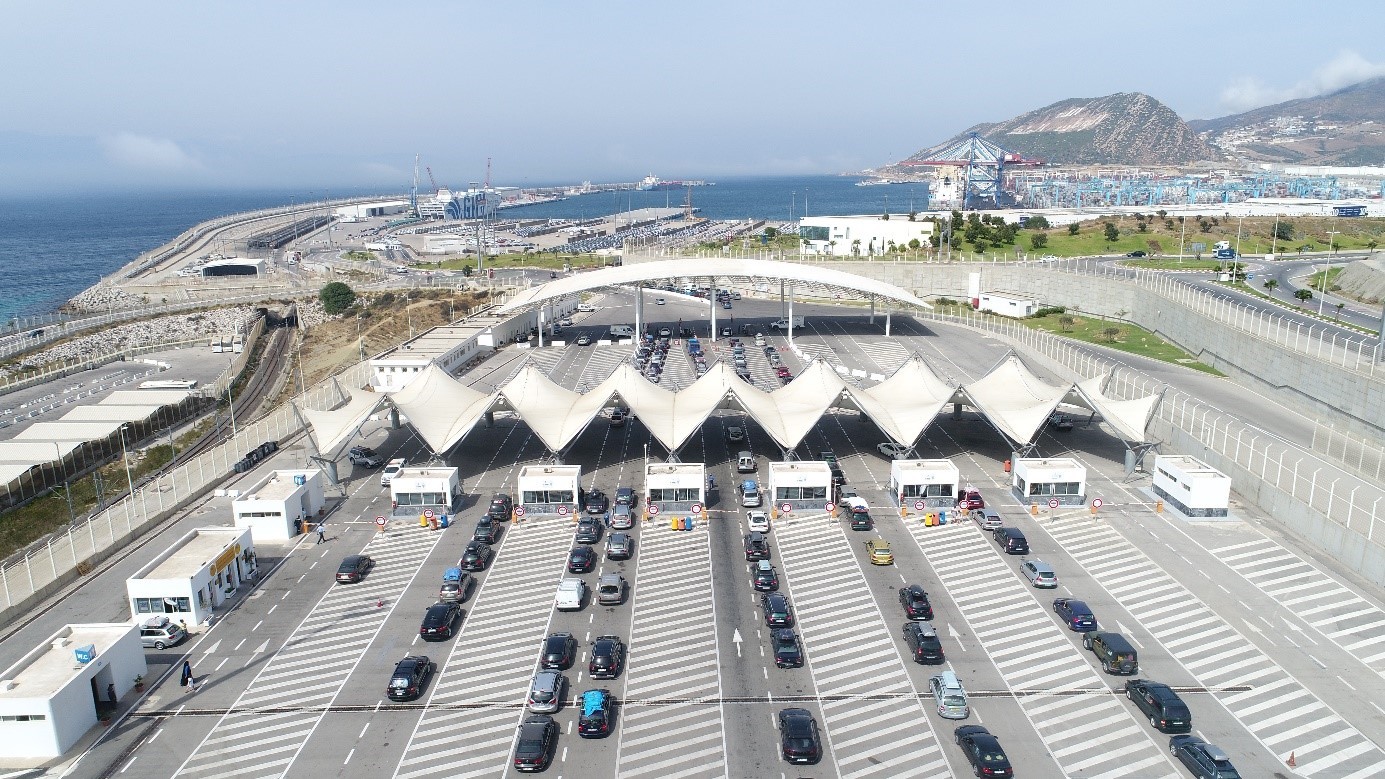 Access for Tanger Med Port users
The International Ship and Port Facility Security Code (ISPS Code) adopted on December 12, 2002 by the International Maritime Organization (IMO) is a tool for protection against criminal and terrorist acts on vessels and port facilities. Tanger Med Port facilities hold statements of compliance issued by the competent authority, in accordance with the ISPS Code. In accordance with the provisions of the code, an automated access control system has been set up.