Solid bulk
Solid bulk traffic recorded a total of 404,007 tons handled, an 18% increase over 2021, largely due to sheet metal coil and grain traffic.
Serving industrial and logistics companies in the northern region
The General Cargo Terminal became operational in October 2010. With a total area of 5 hectares, including 2 hectares of quayside and 3 hectares of storage, the General Cargo Terminal has a processing capacity of 800,000 tons, a quay length of 500 meters, and a draught of 13.5 meters to accommodate Panamax, Handymax, and Handysize vessels.
The General Cargo Terminal is equipped with three side-by-side unloading cranes with successive capacities of 100, 63, and 45 tons, in addition to the various means necessary for the handling of goods on land. All of this equipment can handle two to three vessels simultaneously.
The General Cargo Activity at Tanger Med Port is dedicated to the processing of import/export traffic mainly related to the activities of industrial businesses located in the northern region.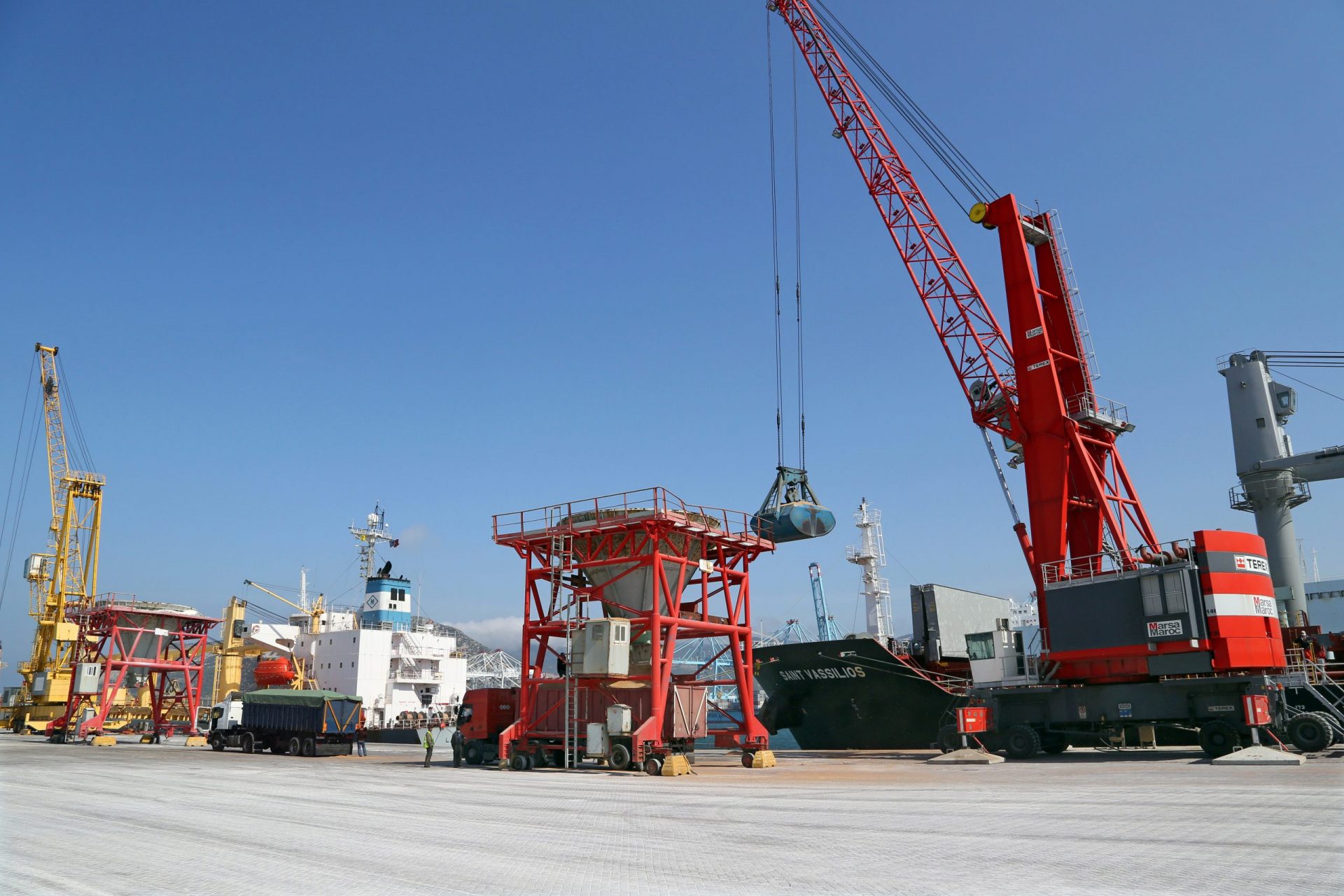 Unloading, loading, and storage of sheet metal coils
In order to support the production of new vehicles in Morocco, the Bulk Terminal is the ideal infrastructure for processing the import flow of sheet metal coils necessary for the production of automotive bodies. In 2019, the Port processed the first arrivals of sheet metal coils destined for the Stellantis plant in Kenitra. This activity of importing coils of sheet metal is in addition to that of the Renault Melloussa plant which has been operational since 2012.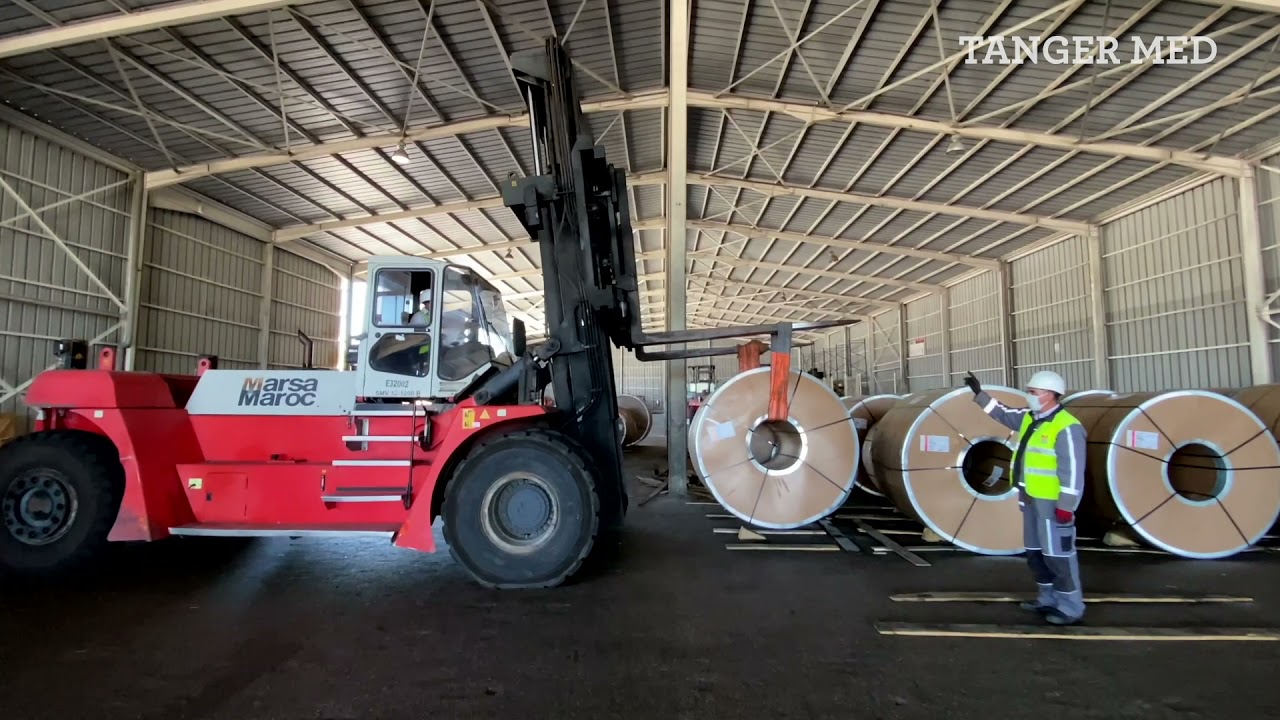 Need assistance ?
Contact the persons in charge of Solid Bulk