Secure and efficient support of your maritime operations
Towing in Tanger Med port consists of assisting any type of vessel in its port maneuvering, in all circumstances:
Towing for docking, deballasting, or putting out to sea
Assistance and rescue of vessels in difficulty or distress
Special interventions in the Port Zone for vessels in dangerous situations: broken mooring lines, machinery or steering damage, grounding, fire, etc.
Keeping vessels in the quay in case of unfavorable weather conditions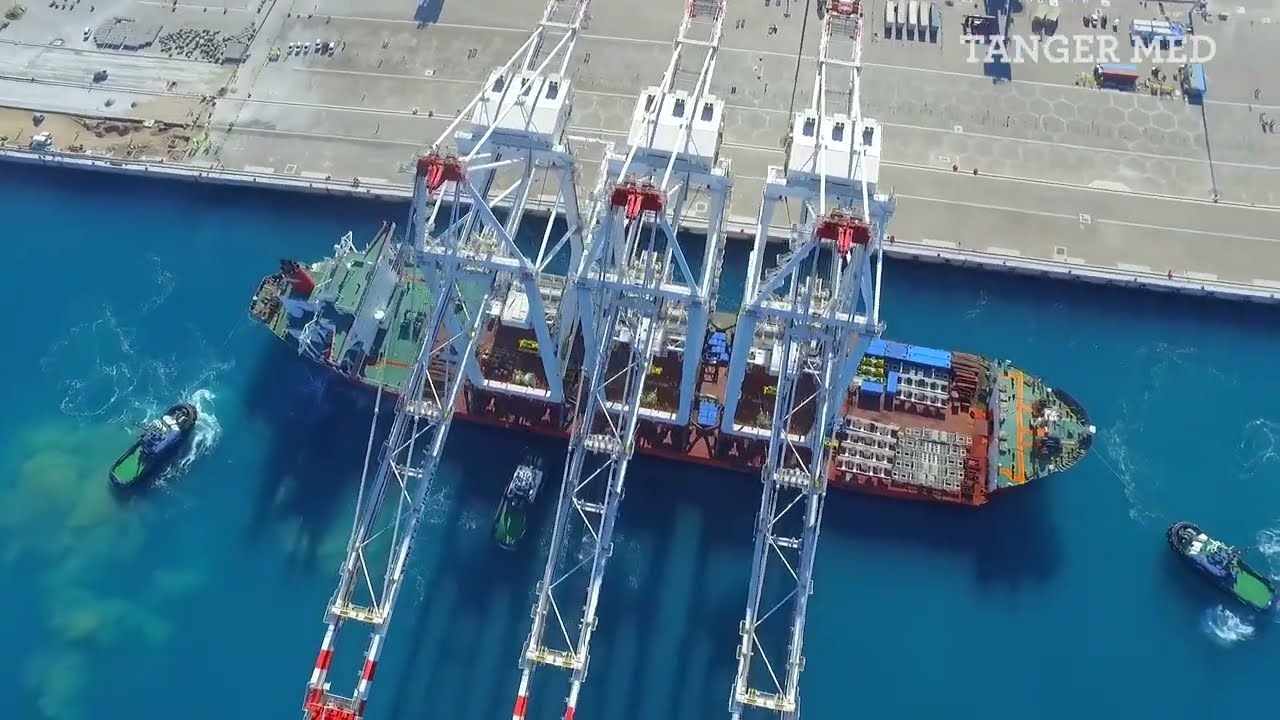 Towing at Tanger Med Port 1
Towing at Tanger Med 1 Port is provided by BOLUDA, thanks to a fleet of 4 identical ASD (Azimuth Stern Drive) tugs built by DAMEN shipyards in the Netherlands and a 5th ASD tug built at ASL shipyards in Singapore. The tugs VB MALABATA, VB CIRES, VB DALIA, VB SPARTEL, and VB FARAD provide towing and assistance services 24/7. With a towing capacity of 60 tons and more than enough machine power.
With a length of 28.67 meters and a width of 10.43 meters, they are equipped with fire-fighting equipment meeting the FI-FI "Fire-Fighting 1" standards. They are also equipped with anti-pollution devices.  The VB FARAD measures 29.95 m long and 9.8 m wide. The agility and operational performance of these tugboats are essential to provide a high quality and competitive service to customers of Tanger Med Port Complex. BOLUDA's port towing services are certified ISO 9001/2008 and ISM code (International Safety Management) to guarantee operations based on the highest international standards of quality and safety.
Towing at Tanger Med 2 Port
The international towing operator SVITZER has been providing safety and support at sea since 1833. A member of the Maersk Group, this world leader in the towing and emergency response market provides towing services at Tanger Med 2 Port.
A fleet of 4 state-of-the-art identical tugs, built in the SANMAR shipyard in Turkey, are mobilized 24 hours a day, 7 days a week to contribute to the performance and fluidity of Port operations.
The tugs SVITZER TANGER, SVITZER AL HOCEIMA, SVITZER CHEFCHAOUEN, and SVITZER TETOUAN have an overall length of 29.4 meters and a width of 13.3 meters. These RASTAR 2900 type units are equipped with a 90-ton towing capacity and an ASD (Azimuth Stern Drive) propulsion with Schottel Z-Drive with an engine power of 5400 KW in compliance with the IMO Tier II emission regulations.
The 4 twin tugs are equipped with FI-FI firefighting pumps complying with FI-FI Class 1 "Fire-Fighting 1" specifications.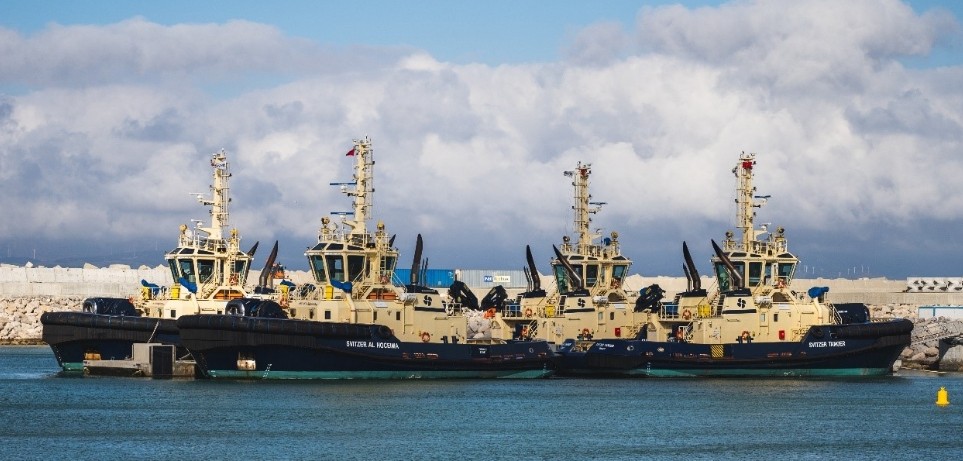 Need assistance?
Contact the persons in charge of Towing Services