The business center of the Port Community
Tanger Med Port Center is located in close proximity to Tanger Med 1 Port, the Passengers and Ro-Ro Port, and the Logistics Zone. A catalyst for synergies between the port and tertiary sectors, Tanger Med Port Center represents the vital center of the Port Complex.
With a length of 450m and a width of 50m, it houses office space, an auditorium, an exhibition area, and a community center. This tertiary building houses all the Port's administrative agencies and operators as a workplace but also as a place to enjoy life.
Designed by architect Jean Nouvel in collaboration with the Confluences group of Moroccan architects, Tanger Med Port Center combines several styles: from Tangier and the Arab world, with its massive white structures, patios, and facades perforated with geometric patterns inspired by Mashrabiya; that of an industrial port, with its superstructure on piles; and that of a building that respects its physical and ecological environment.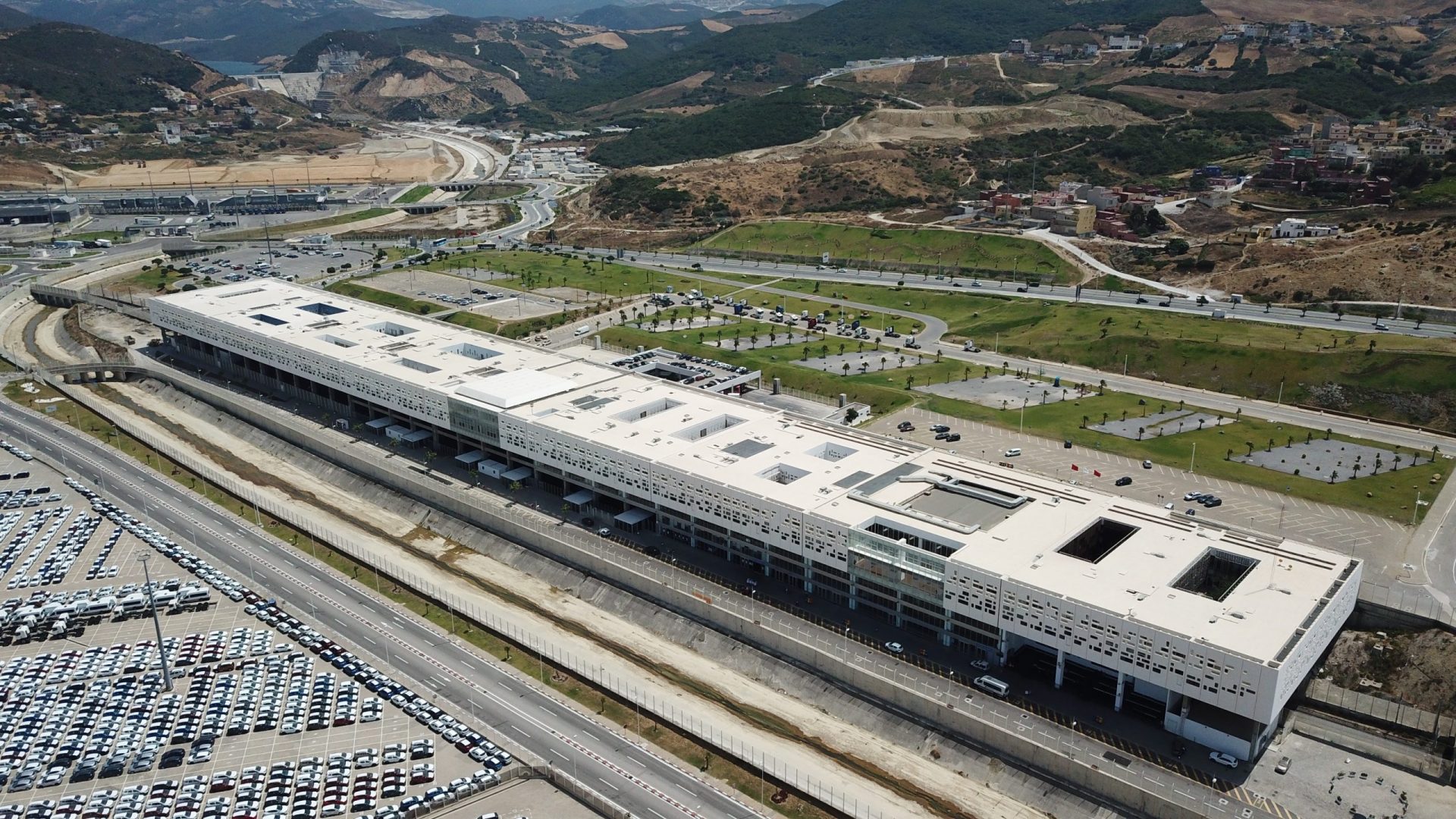 With direct access to the Mediterranean ring road linking Tangier to Saidia, via Fnideq and Tétouan, and to the Tangier/Casablanca freeway, Tanger Med Port Center is located in a 19-hectare zone, set up as the business district of Tanger Med Port Complex.
Tanger Med Port Layout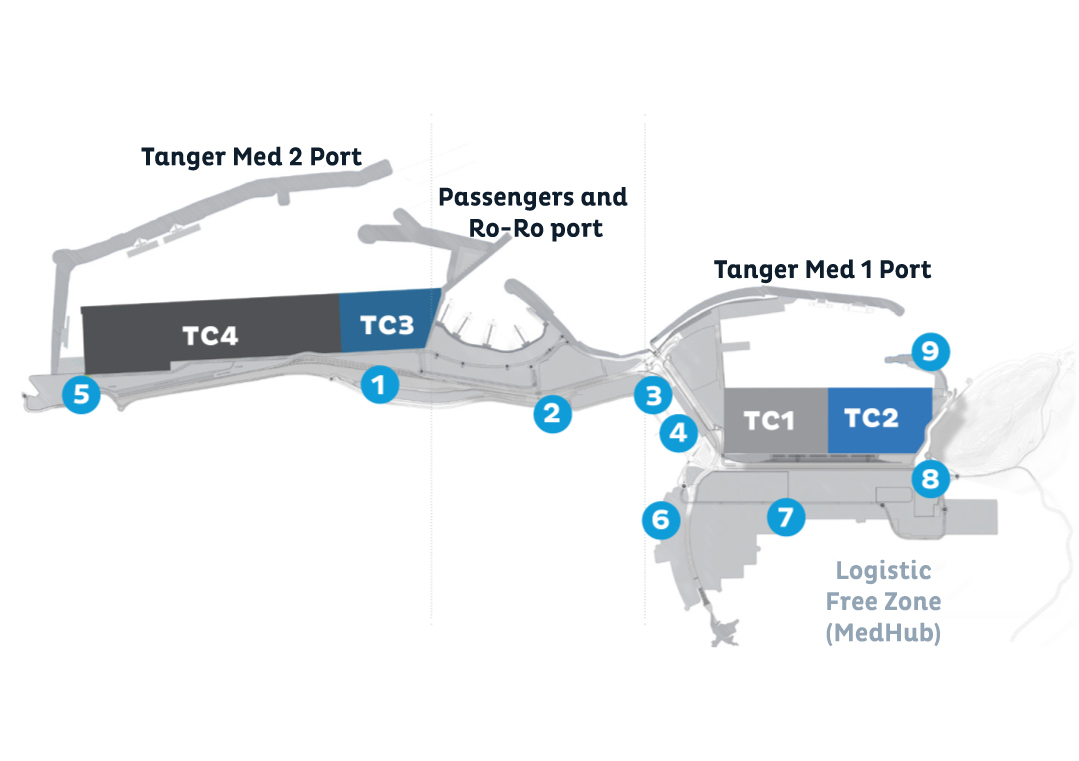 Belvedere: Panoramic View
Tanger Med Port Center: Port Authority offices (Maritime Station)
Tanger Med Port Employees and Clients Access
Logistics Free Zone : MEDHUB
Import Container Control Area
Need more information?
Contact Tanger Med Port Center manager