Tanger Med, Bunkering Port on the Strait of Gibraltar
Operational since 2011, the bunkering by barge activity consists in supplying vessels with hydrocarbons using specialized barges equipped for this purpose. It is currently provided at Tanger Port Complex by the company MINERVA BUNKERING (subcontractor of HTTSA), which has 7 barges weighing 6,700 tons each intended for this mission in the Port area.
In fact, this activity allows vessels to take advantage of their commercial calls to stock up on hydrocarbons.
Today, more than 1.6 million tons of bunker products are delivered from Tanger Med, distributed as follows:
20% in Tanger Med Port
80% in the Bay of Gibraltar and the harbor of Tanger Med East and Tanger Med West as part of Tanger Med property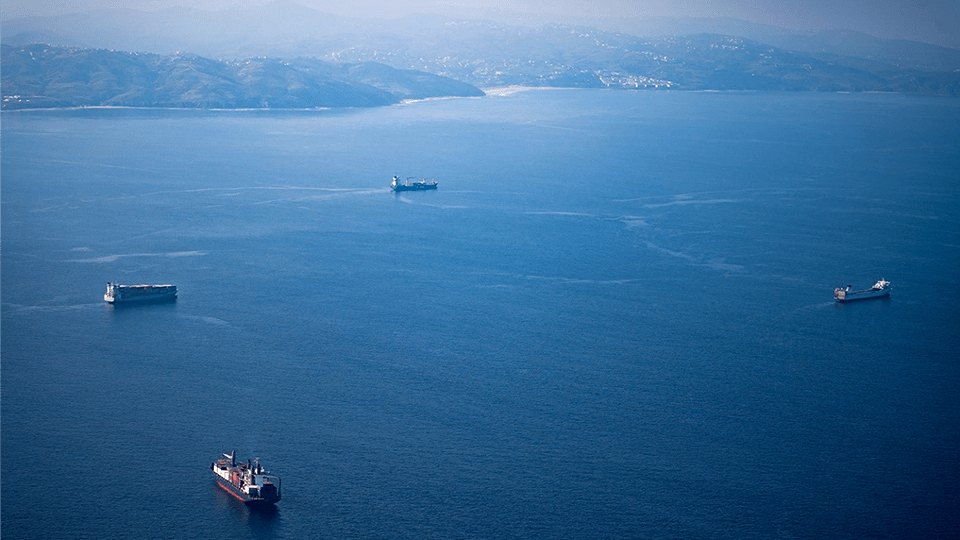 Several types of bunkers
Tanger Med has its own fully equipped hydrocarbon terminal with an annual processing and storage capacity of 15 million tons (for import, export, and transshipment) of which 6 million tons are dedicated to bunkering by barge in the Port and in the anchorage zones.
The hydrocarbon terminal is operational 24/7 to deliver different grades of bunkers to mega container vessels and car carriers.
Tanger Med and its partners, HTTSA and Minerva Bunkering, have been offering IMO 2020 compliant fuel to reduce sulfur oxide emissions from vessels since the start of operations.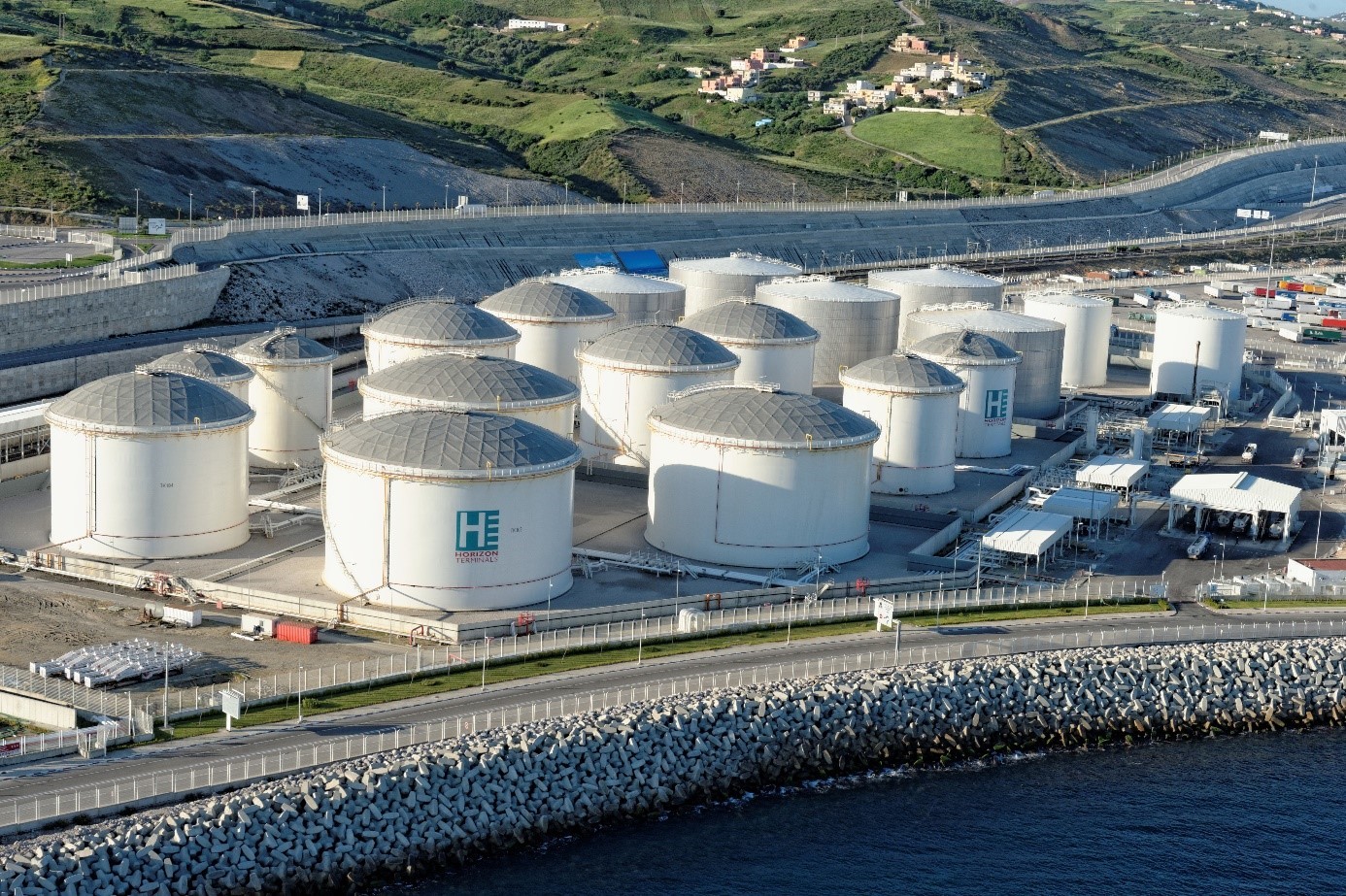 Two strategically-located anchorage zones
In addition to bunkering by barge within the Port Complex, Tanger Med offers the possibility of bunkering in two strategically located anchorage zones:
"Tanger Med West": located in front of the Port and the Strait of Gibraltar
"Tanger Med East: located east of the Port
These two anchorage zones offer up to 16 anchor points, a suitable seabed for anchoring, good weather and sea conditions, and low congestion.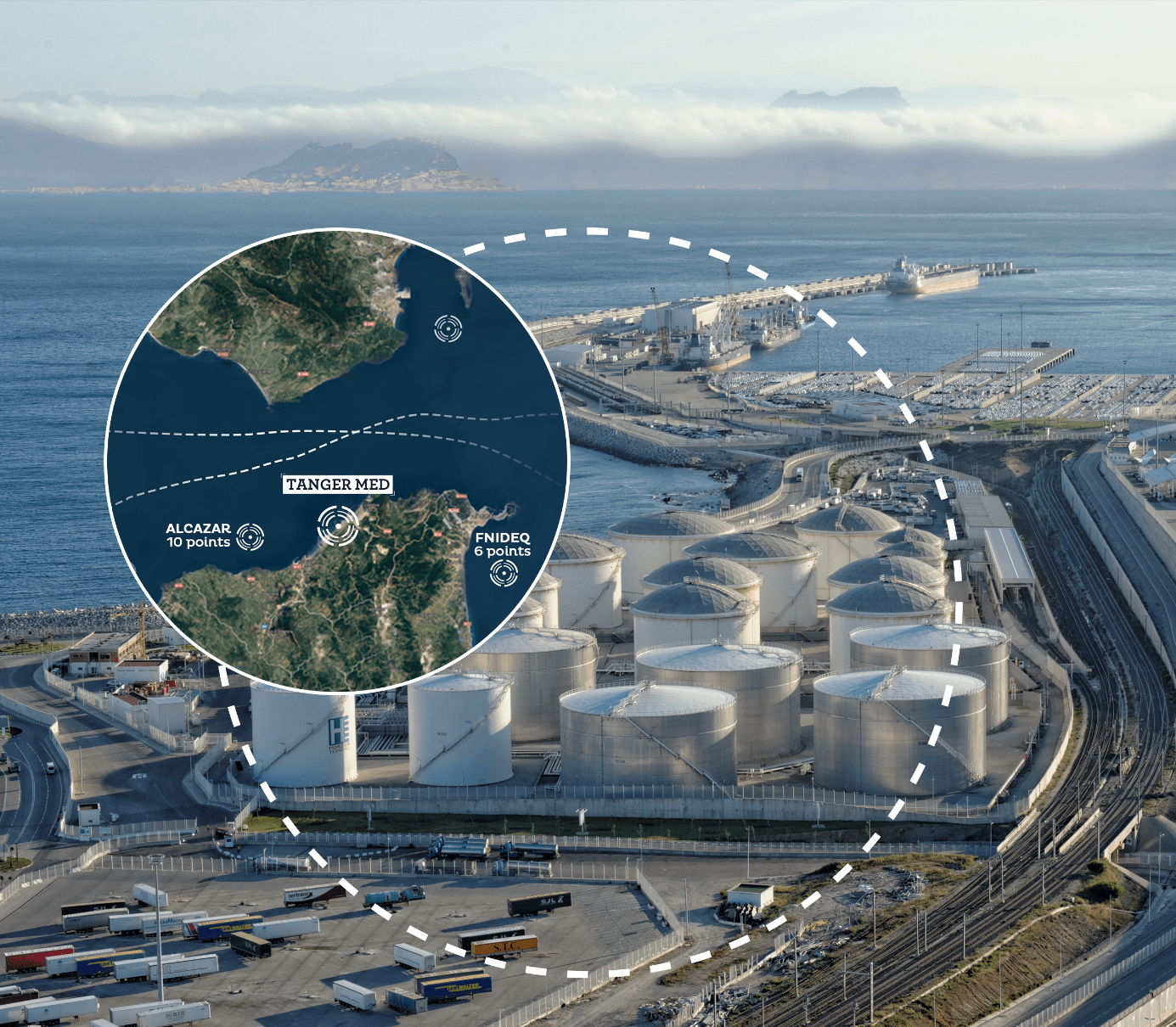 A complete range of services
Fully committed to develop the bunkering activity in the Strait of Gibraltar, Tanger Med offers additional services to vessels during the bunkering operation such as crew change, bunkering of vessels, transport of spare parts, etc.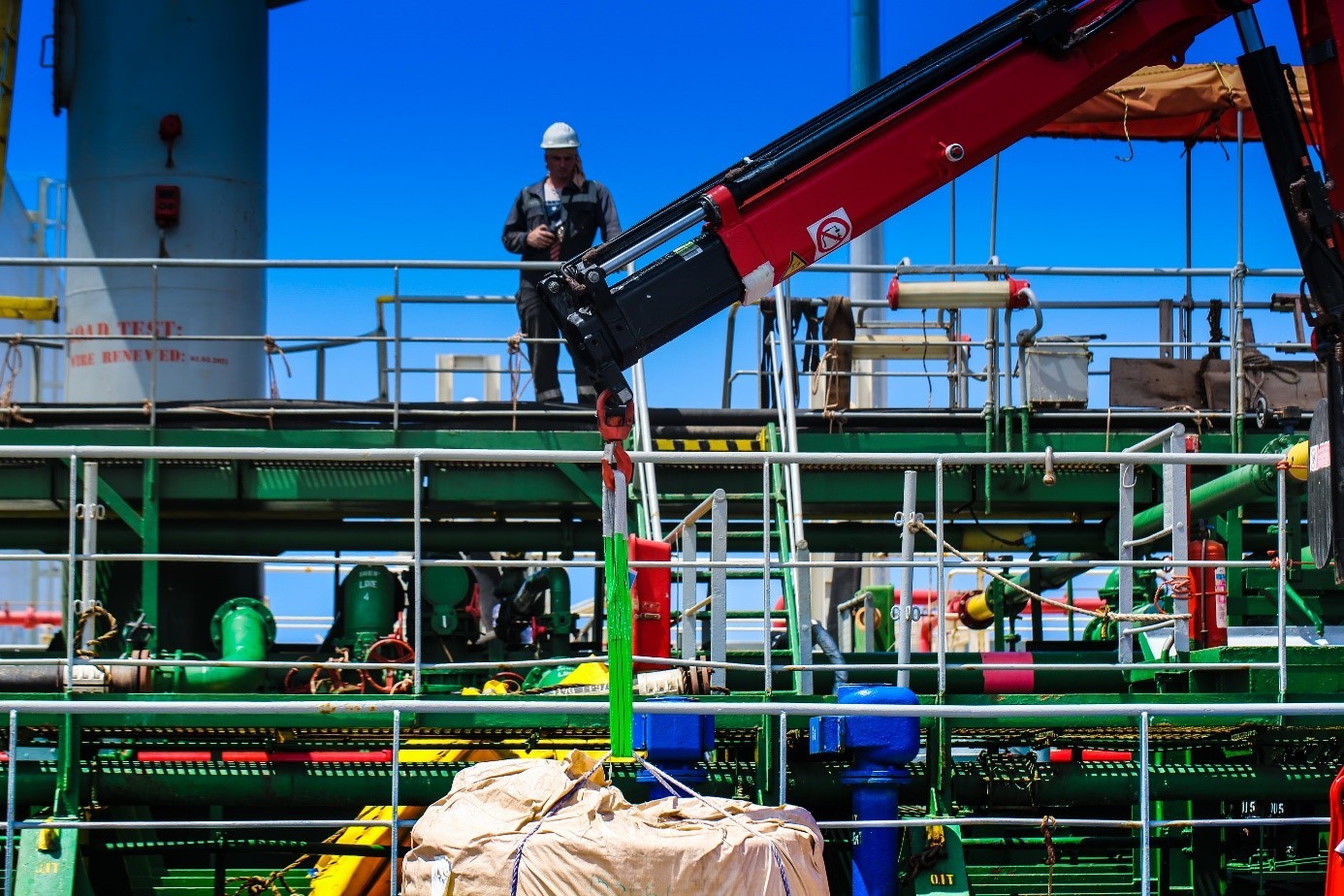 Besoin d'assistance ?
Contact the persons in charge of the bunkering activity