Tanger Med Port Community System, serving your logistical competitiveness
Tanger Med has been committed to a digitization process since the start of its activity. Over the past decade, IT services and solutions have multiplied, offering a range of digital services to the Port community and port users, thus strengthening their logistical competitiveness.
A global logistics hub with international standards, Tanger Med operates its own Port Community System (PCS), a digital platform that facilitates port and logistics operations for public and private players. TMPCS was designed to optimize the time of the various stakeholders and thus simplify the administrative process.
Tanger Med Port Community System is a multi-service platform to carry out all your procedures throughout the process: Maritime, import, export, domestic, and financial.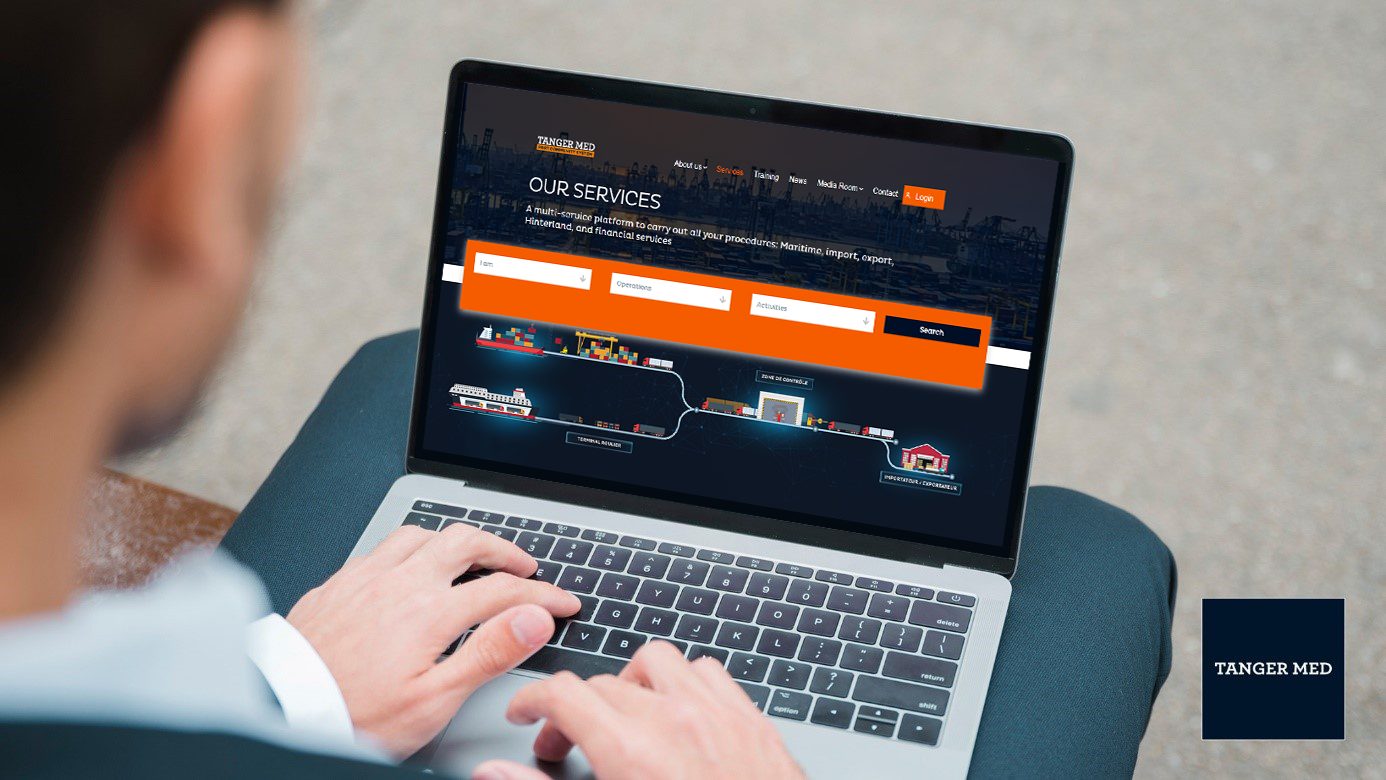 Need assistance?
Contact the persons in charge of Tanger Med Port Community System