The mooring service at Tanger Med Port Complex provides all assistance operations for the mooring and unmooring of ships' hawsers during port movements: docking, casting off, shifting, etc.
In relation with the pilots and tugs, the mooring crew remains under the direct authority of the Harbor Master's Office, which communicates the vessel's movements to them.
The mooring service at Tanger Med port is provided by:
The Strait stevedoring company at Tanger Port Complex with the exception of TC1 (APMT TERMINALS TANGER) and TC2 (EUROGATE TANGER)
APMTT at Terminal TC1
EUROGATE at Terminal TC2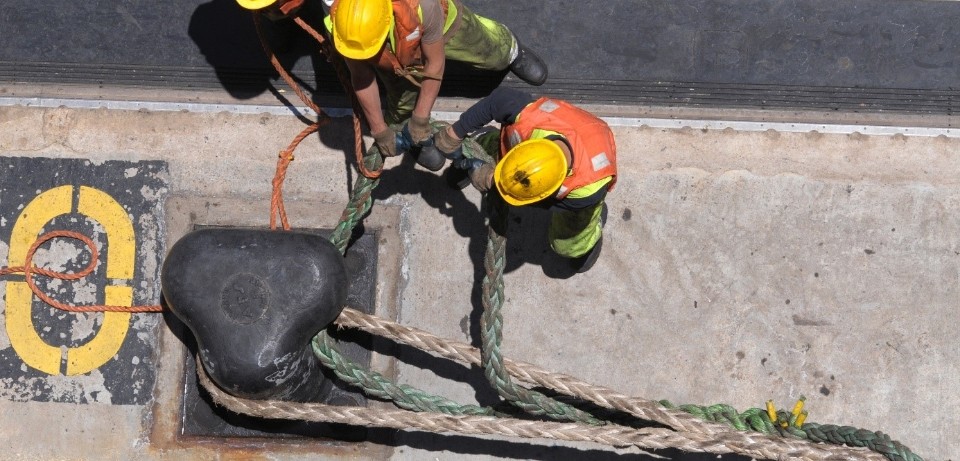 Highly-skilled handlers
Mooring is part of the safety of the vessel and therefore of the Port infrastructure. Teams are therefore available at Tanger Med Port 24 hours a day, 7 days a week.
In addition to human resources, Tanger Med Port has the material means necessary for the proper execution of mooring and unmooring operations.
2 vans for the transport of the TM1 team and for the mooring operations
2 Mooring boats
SLD's Port stevedoring services are ISO 9001/2008 certified.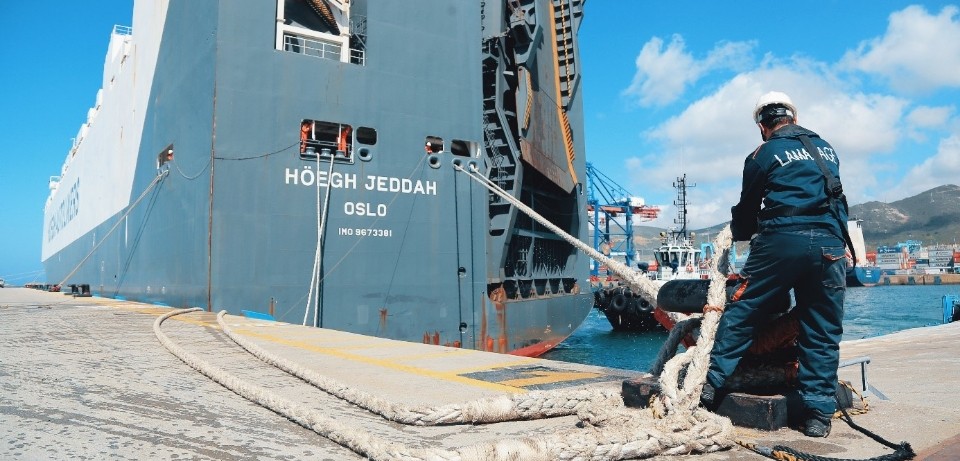 Need assistance?
Contact the persons in charge of Mooring Services