Tanger Med Port Center is composed of 9 sectors offering multiple services
Tanger Med Port Authority offices
Sector 1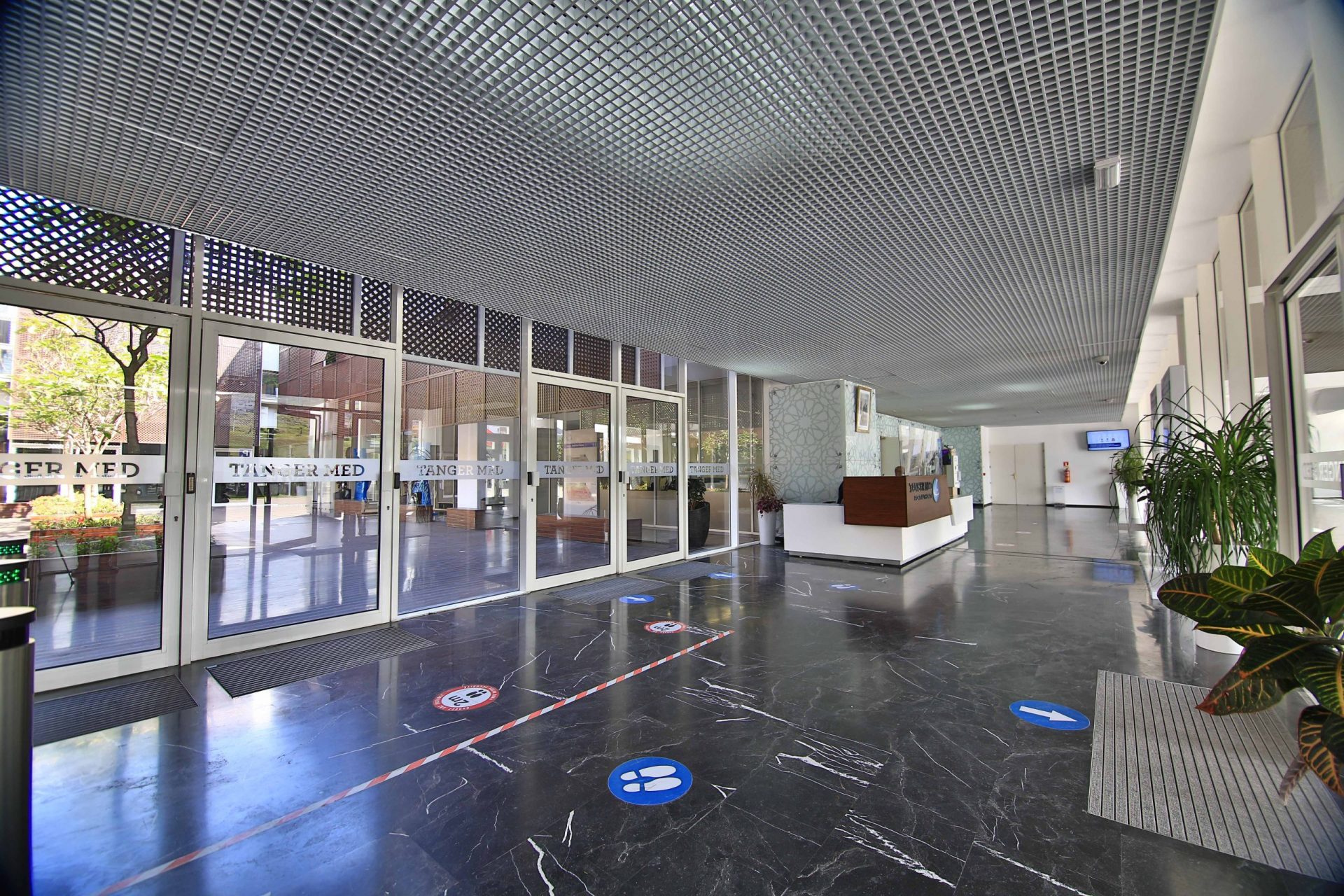 Conference room and showrooms
Sector 2
A 300-seat auditorium with projection and sound equipment, as well as showroom spaces offering a panoramic view of Tanger Med Port and suitable for events, professional meetings, temporary exhibitions, and tours.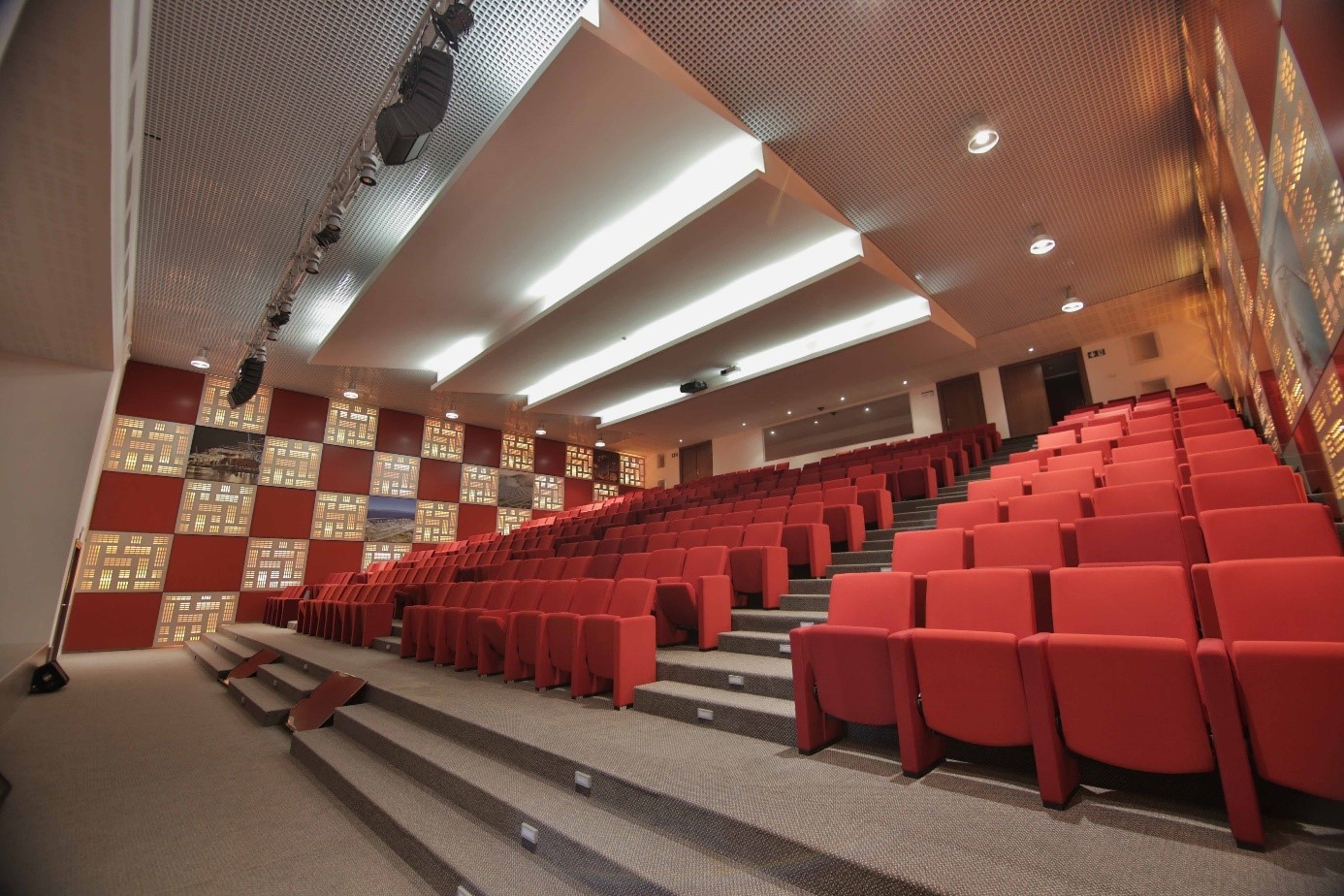 Customized office platforms
Sectors 3, 4, 6, 7, and 8
Fully equipped or semi-finished office spaces, with a total surface area of 30 to 500 m² (GFA), housing major shipping agents and consignees, logistics specialists, carriers and forwarding agents, as well as the offices of Tanger Med Group's Service Division, comprising the subsidiaries: Tanger Med Engineering, Tanger Med Utilities, and Cires Technologies.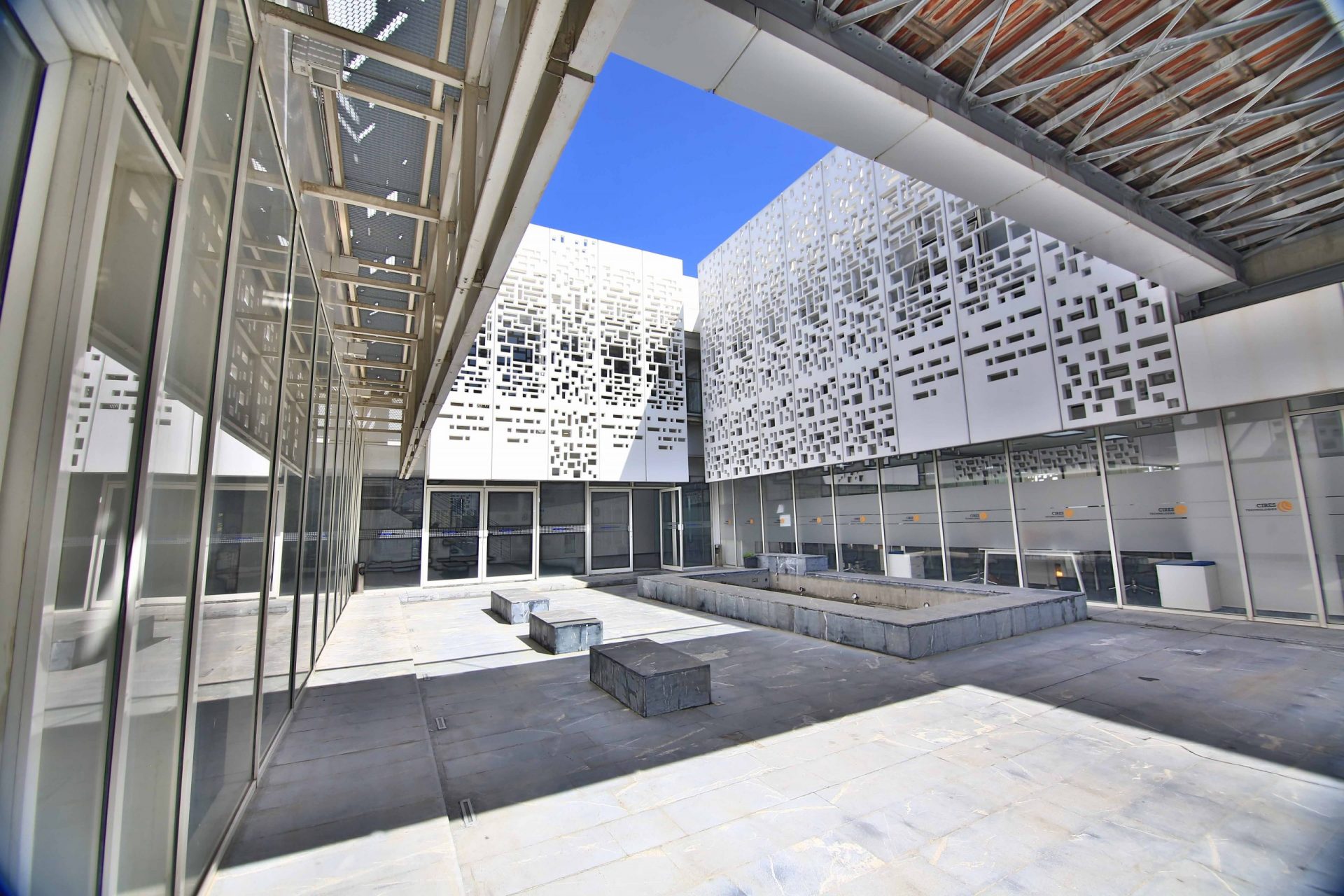 Community/Lifestyle Center
Sector 5
A Community/Lifestyle center occupying Sector 5 of Tanger Med Port Center, a place of relaxation, restoration, and services to the public, it is composed of:
The FOOD COURT currently has 5 food service areas with a breathtaking view of Tanger Med Port
AMERSMED
KSER AL MAJAZ
RAHAL MANZEH DIAFA
ONOMO RESTAURANT
MARHABA FOOD
CAFFE VERO
BALEARIA
AFRICA MOROCCO LINKS
FRS MAROC
INTERSHIPPING
GNV MAROC
ACCIONA (TRANSMEDITERRANEA SHIPPING)
GRIMALDI
LA MERIDIONALE (GLOBAL CONTAINER AGENCY MOROCCO)
BANK OF AFRICA
CREDIT AGRICOLE
ALBARID BANK
BANQUE POPULAIRE
In order to provide emergency medical care in the Port zone in the event of an accident or serious illness, the Port Authority has set up an emergency care center within the Port compound to reinforce its response and rescue capabilities in case of emergency situations and disasters.
The urgent care center cover the following components:
Emergency care in the Port Complex
The medical ground transport of individuals by two ambulances dedicated for this purpose, in the presence of the doctor and/or the state-qualified nurse, to a hospital or a specialized clinic in Tangier or Tétouan.
At the request of the Port Authority, the CSU is also required to carry out consultations, emergency interventions, and medical ground transport of crew members on board vessels calling at Tanger Med Port, as well as any other person in need of assistance and emergency care.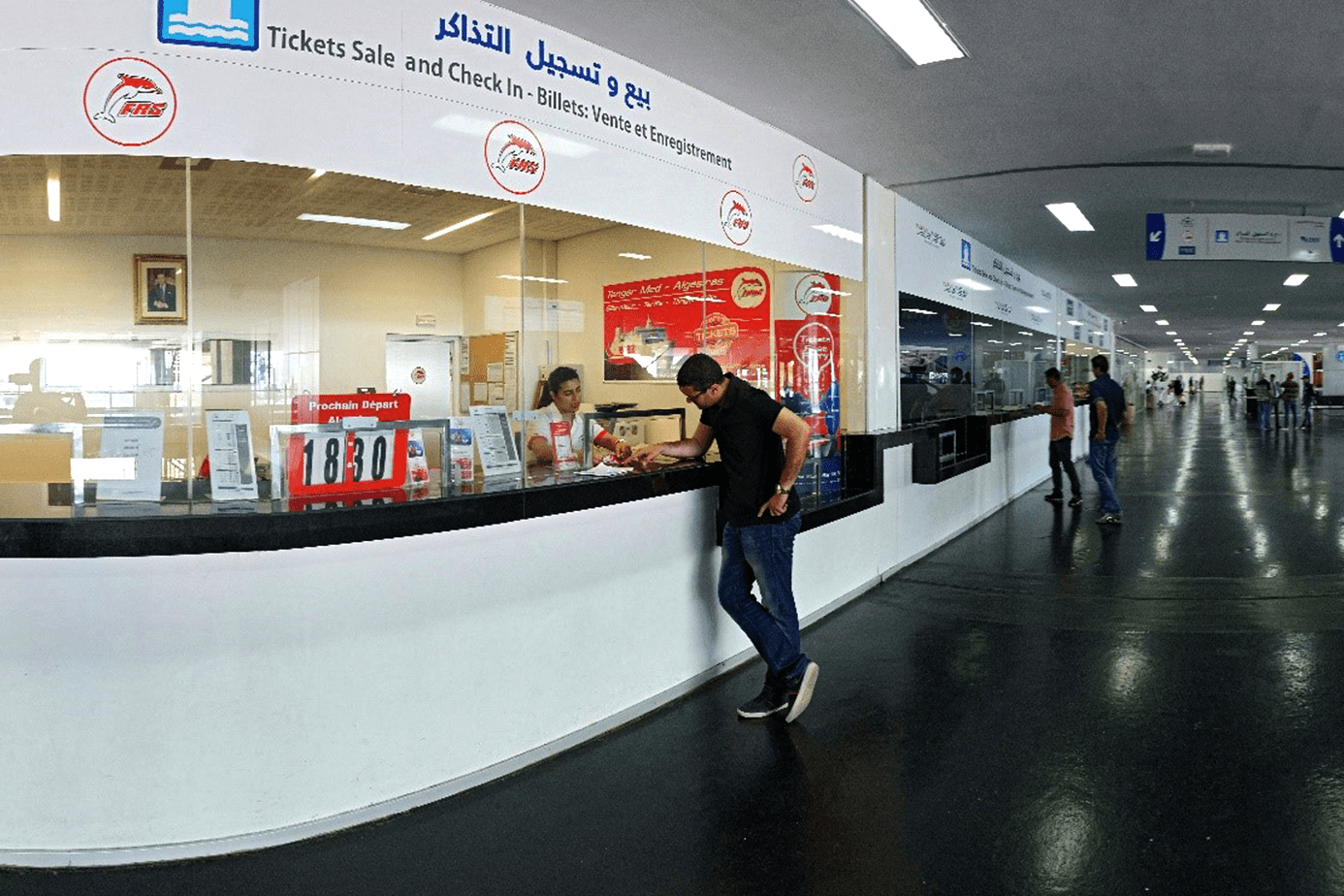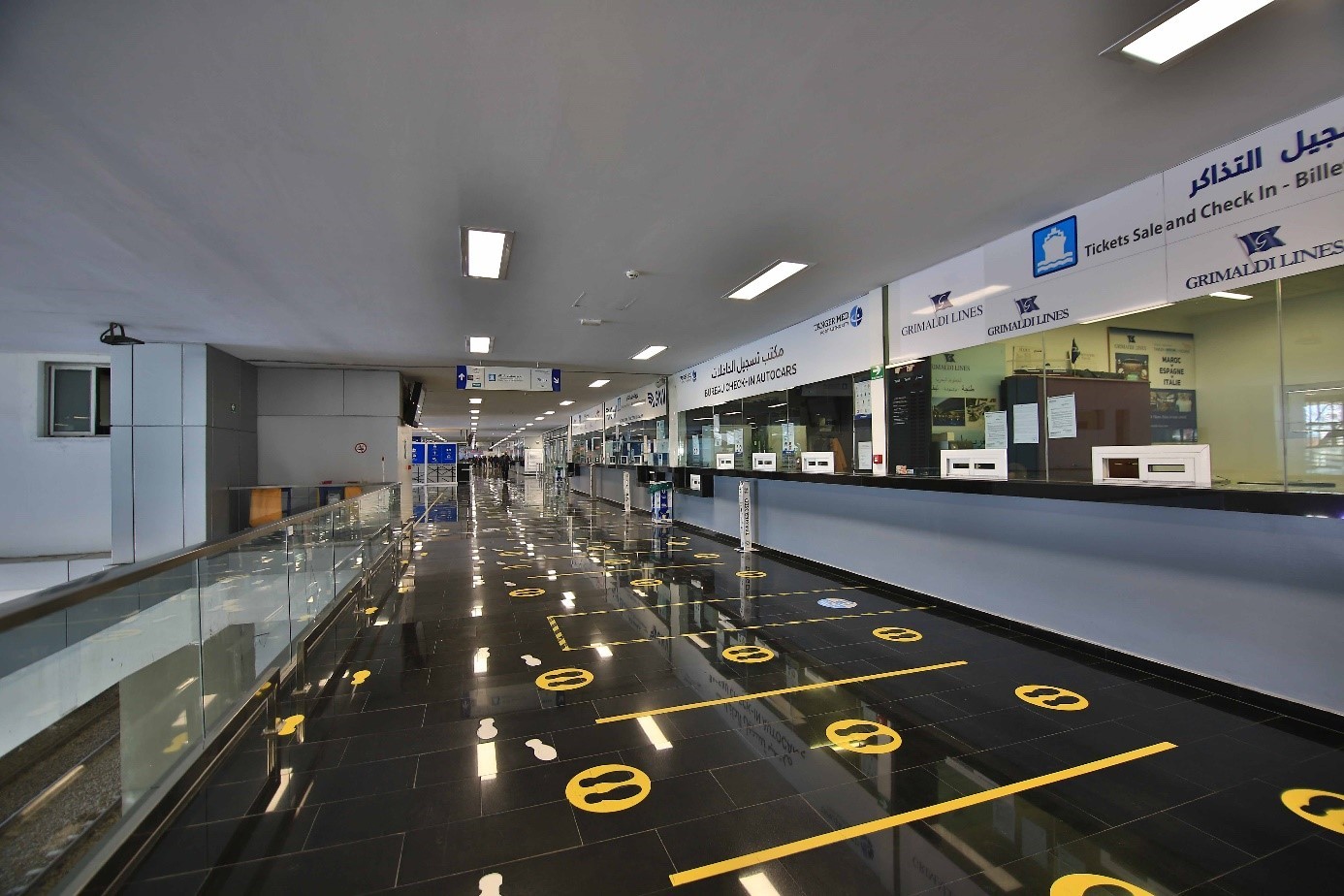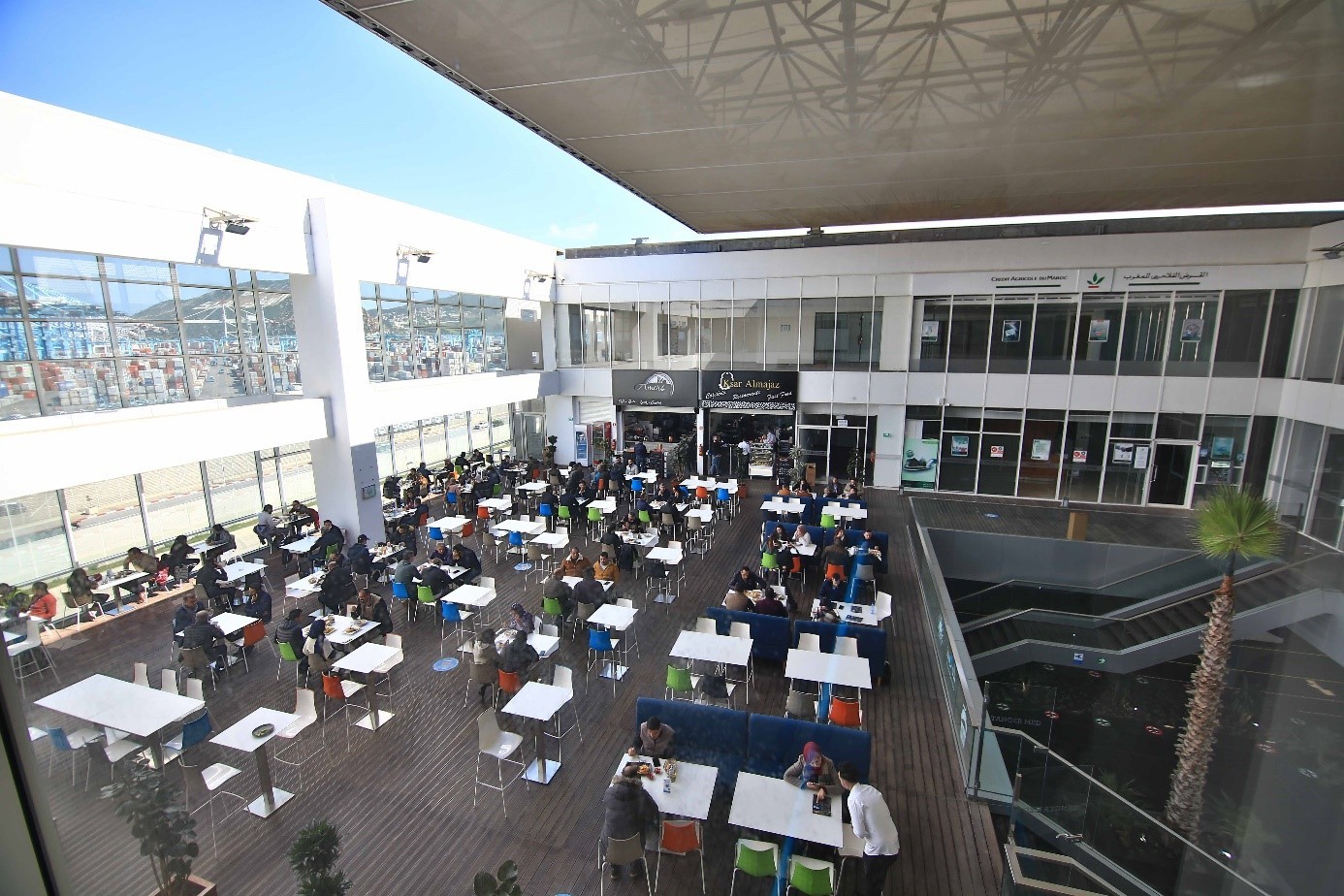 Multimodal meeting point
Sector 5
Sector 5 is composed of:
A ferry terminal for the transit of pedestrian passengers to and from Europe, offering direct access to various modes of transportation (train, bus, cab)
A railway station with two passenger platforms providing Tanger Med – Tangier shuttle service
A 7,350 square meter bus station with a capacity of 20 bus stops and a space for cabs and shuttle buses from Tanger Med Port Complex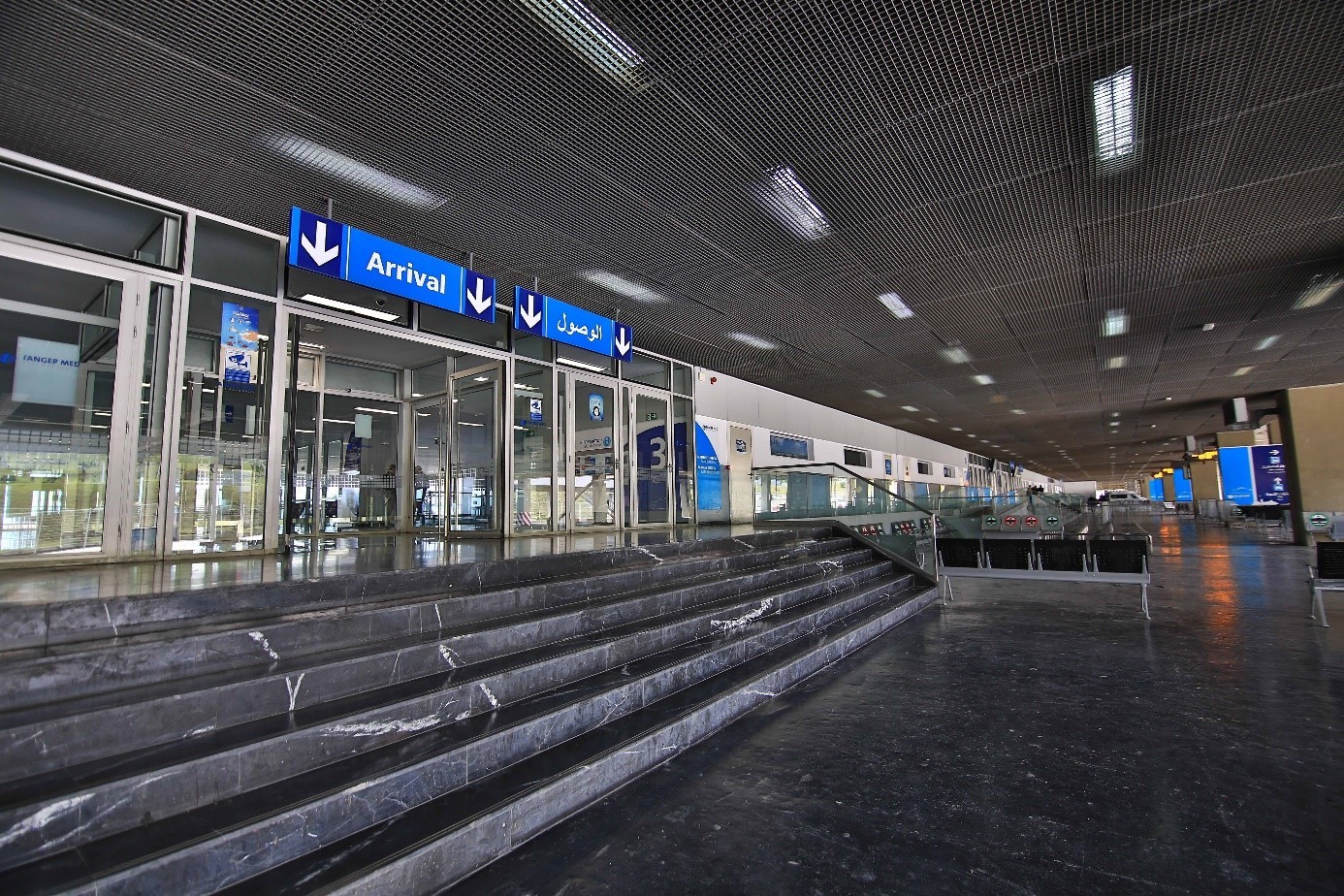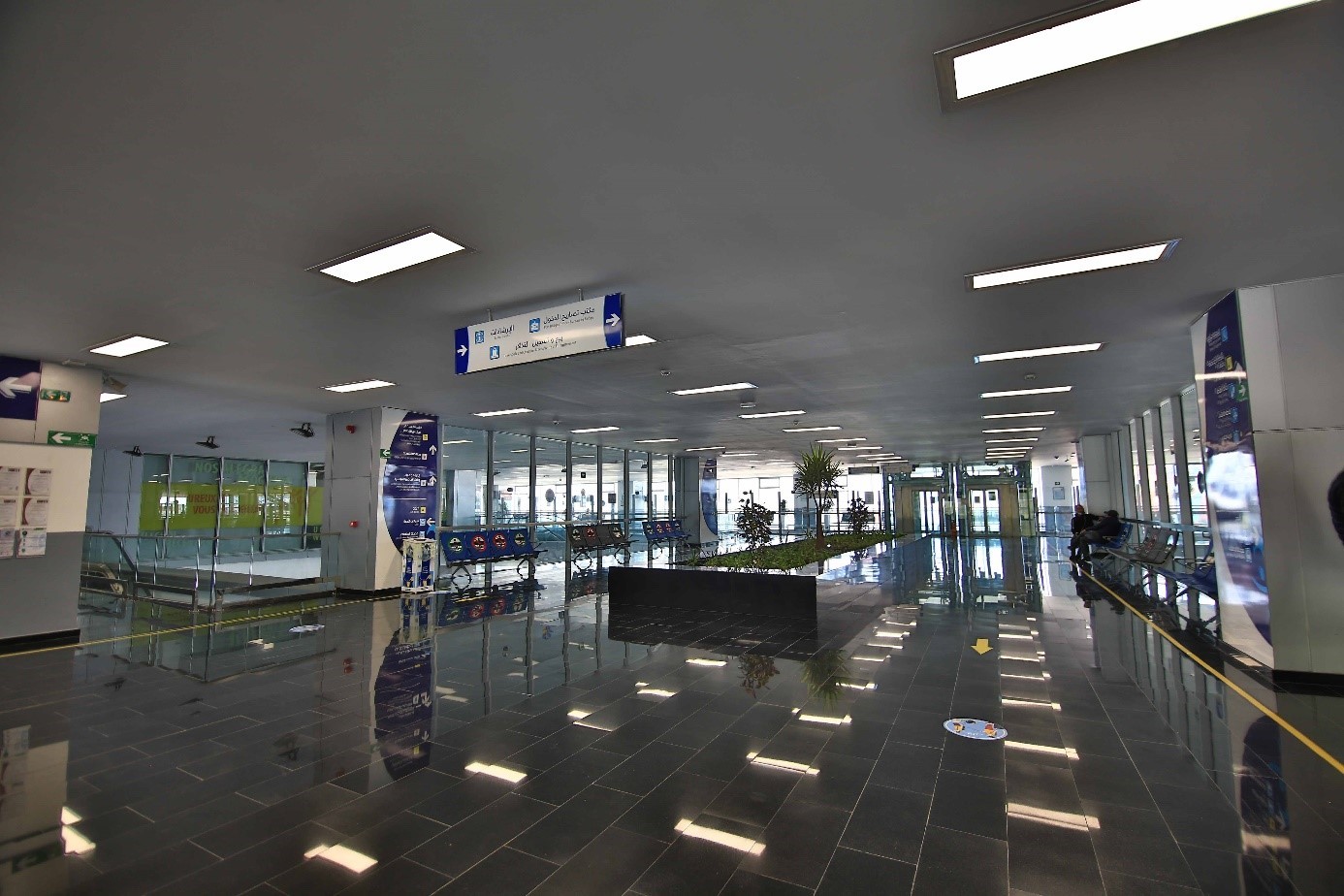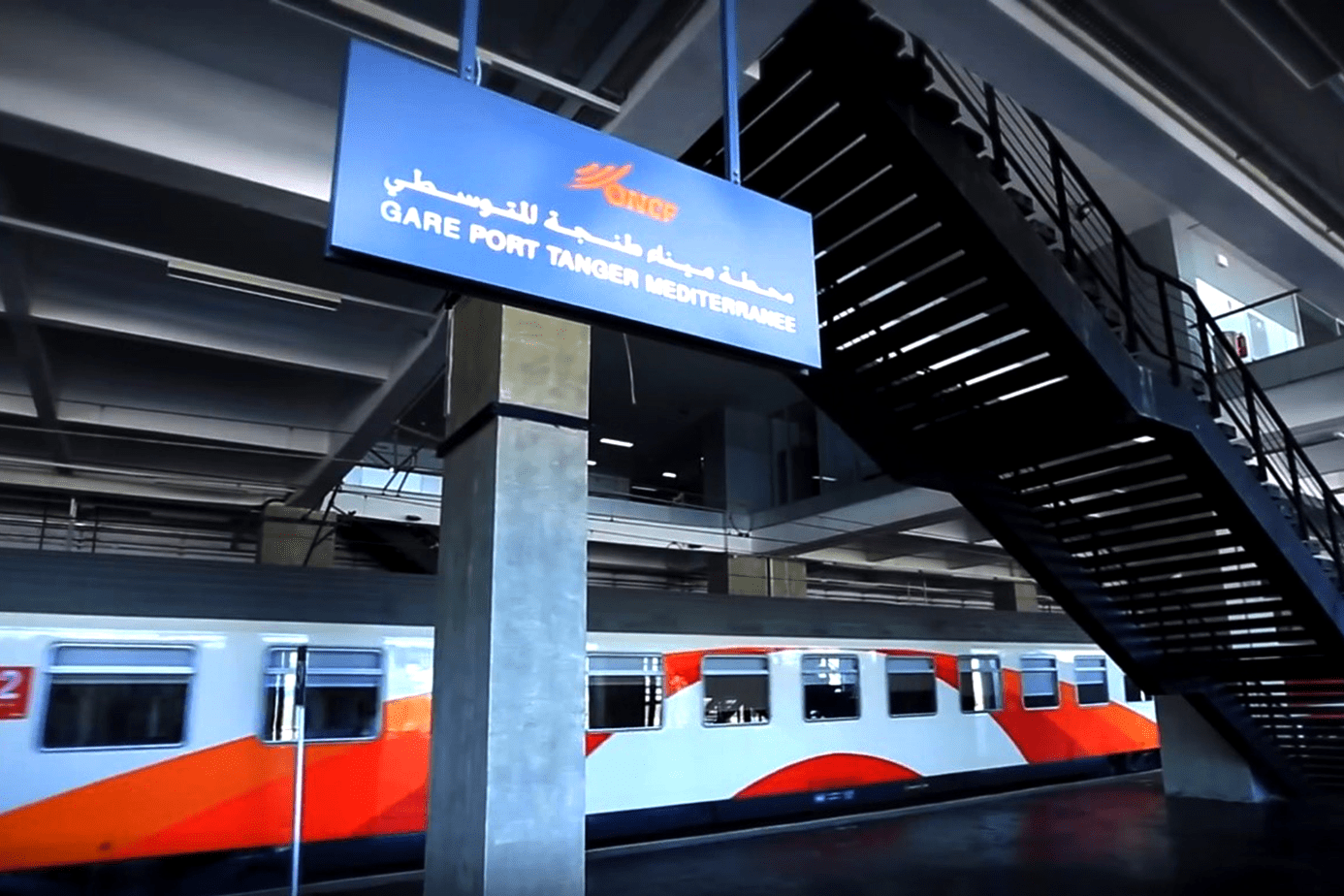 ONOMO 3 stars hotel
Sector 9
As part of its ongoing efforts to improve the comfort and travel conditions of passengers and customers visiting the Port, Tanger Med has strengthened its infrastructure by opening a hotel under the brand name ONOMO, in Sector 9 of the Port Complex with a capacity of 97 rooms.
Parking lot
With a total capacity of 600 spaces.
Need more information?
Contact Tanger Med Port Center manager