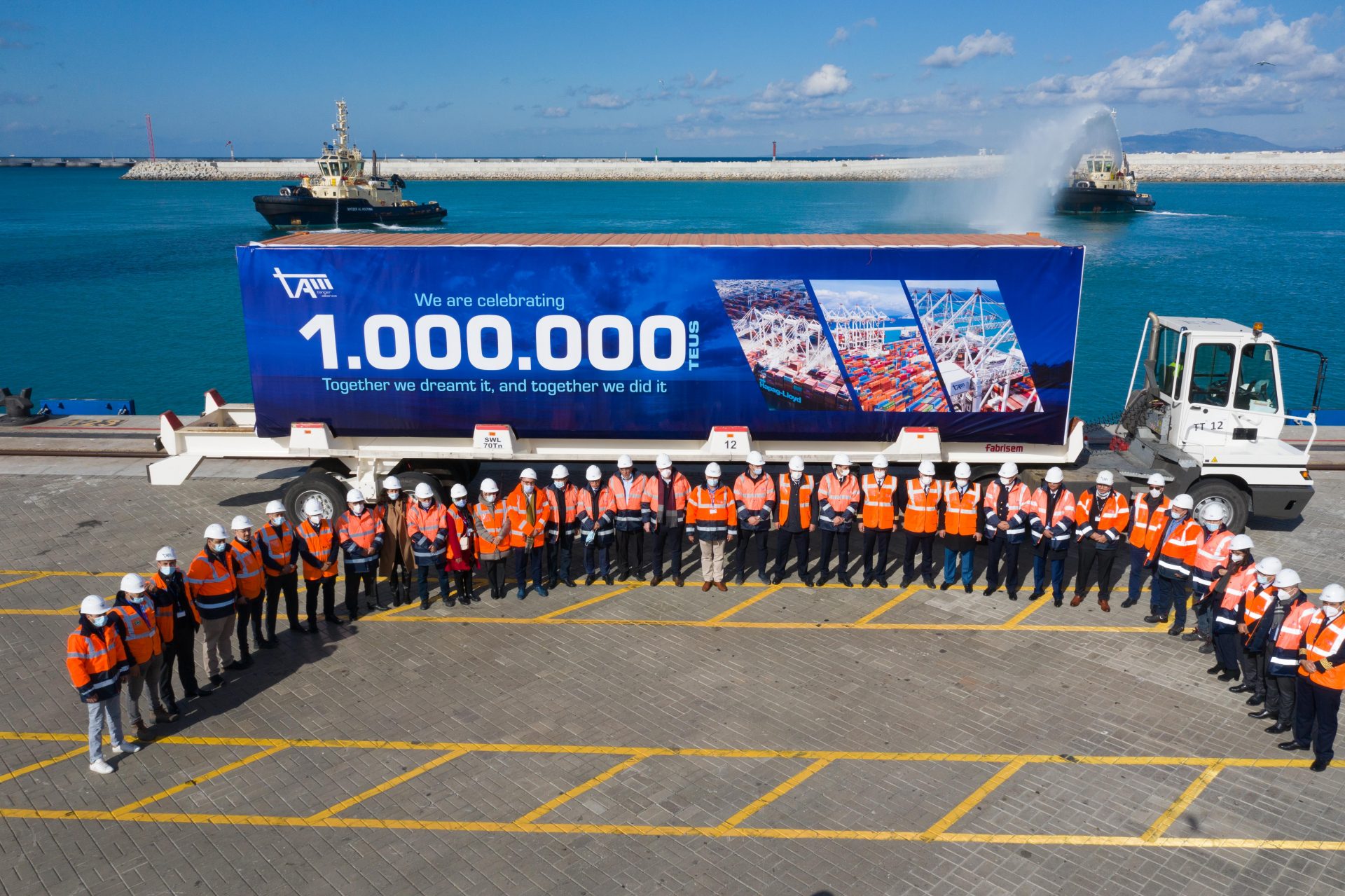 Tanger Alliance, in charge of Container Terminal 3 of Tanger Med 2 Port , has reached 1 million TEUs handled since the terminal was commissioned in January 2021.
This performance, achieved after 12 months of operations, was made possible thanks to the collaboration of the Terminal's partners, in particular Hapag-Lloyd, as well as the involvement of its employees.
As a reminder, the TC3 container terminal of Tanger Med Port is operated under a concession granted to the Tanger Alliance, which is made up of the Moroccan operator Marsa Maroc, the international port operators Contship Italia and Eurogate, as well as the shipping company Hapag-Lloyd.