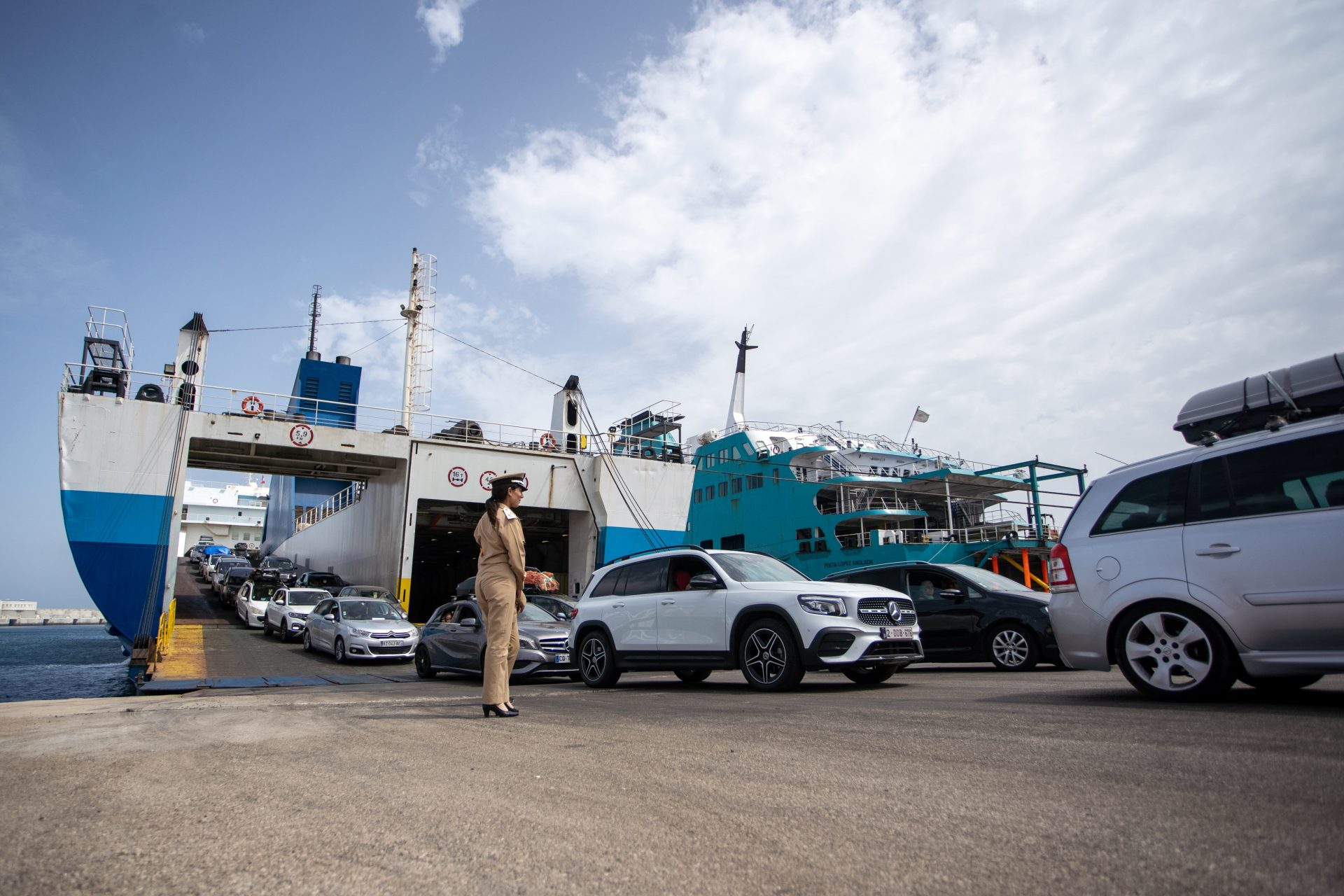 As part of the launch of the Marhaba 2023 campaign on June 5th and running until September 15th, under the supervision of the Mohammed V Foundation for Solidarity, Tanger Med Passenger Port has mobilized all its technical, logistical, and human resources to welcome Moroccans living abroad in the best possible conditions.
This year is part of the continuous improvement of services offered to Moroccans around the world. A budget of 80 million MAD has been allocated to reinforce port infrastructures and passenger services, in order to create an optimal reception environment.
This year has seen an increase in the number of shaded areas, the redevelopment of the passenger arrivals area in the ferry terminal, the extension of Wi-Fi coverage, the reinforcement of dining, relaxation, and information points, improved signage, the organization of services for people with special needs, etc.
With regard to shipping lines, and in line with the prerogatives of the Merchant Marine Division (Direction de la Marine Marchande), the Tanger Med – Algeciras shipping fleet has been reinforced, with a transport capacity of 40,000 passengers and 10,000 vehicles per day. As for the night ferries, they provide crossings to Motril and Barcelona in Spain, Genoa and Civitavecchia in Italy, Sète and Marseille in France, and offer an additional weekly capacity of 20,000 passengers and 7,000 vehicles.
As was the case last year, Tanger Med Passenger Port invites passengers to consult the traffic forecasts communicated by the Port Authority, in order to plan their trip in the best possible conditions.
Passengers are also reminded to book their tickets with a confirmed departure date to avoid peak periods.
A range of communication tools is available to keep travelers constantly informed about news and developments at Tanger Med Passenger Port, including the passenger port website, the mobile app, the Passenger Port social networks, Tanger Med radio on the 100 MHz frequency, etc.
All those involved in Operation Marhaba – the DGSN, gendarmerie, customs, auxiliary forces, the Ministry of Health, and local authorities – under the overall coordination of the Mohammed V Foundation for Solidarity, are mobilized and working in close collaboration to ensure rapid and smooth passage for Moroccans from around the world.