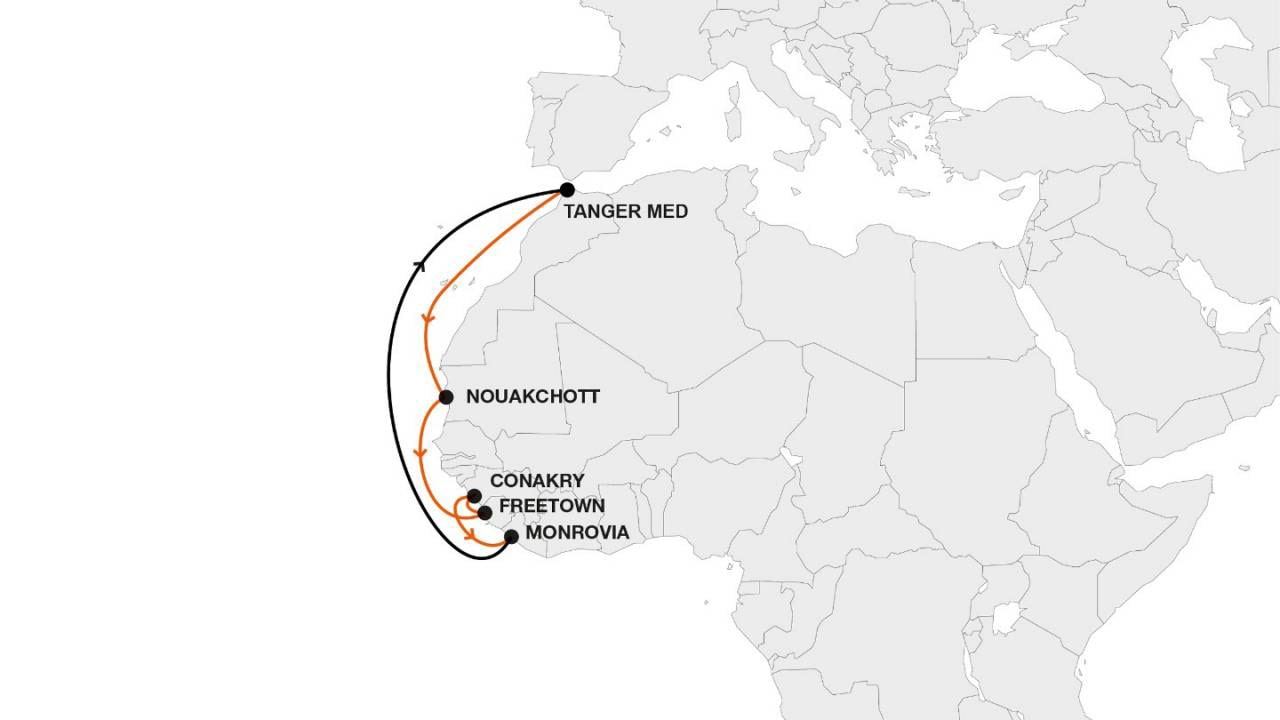 Hapag-Lloyd has announced a new service dedicated to the African continent: the West Africa Service (WA1) with bi-monthly frequencies, linking Tanger Med, Nouakchott, Freetown, Conakry, Monrovia, and back to Tanger Med.
The new service will link Guinea, Sierra Leone, and Liberia, and ensure continuity of service to Mauritania. With the WA1, Hapag-Lloyd will be adding the ports of Freetown, Conakry, and Monrovia to its portfolio of services.
The first departure was scheduled for Container Terminal 3 at Tanger Med Port Complex, via the OKEE CUNO vessel.